Cate Blanchett has revealed that since winning the Oscar for Best Actress on Sunday night she hasn't let the award statue out of her sight - even going as far as to take it to bed with her.
The Australian actress - who won the award for her performance in Woody Allen's 'Blue Jasmine' - made an appearance on the Ellen show the morning after her big win and brought her award with her.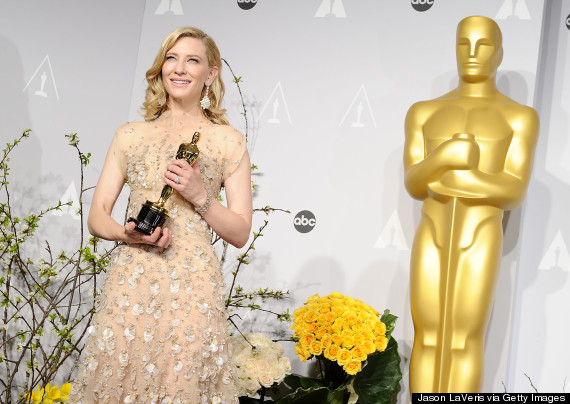 Cate Blanchett
Presenter Ellen DeGeneres joked during the interview that the award was special not just because it was an Oscar, but also because it had spent the previous night in bed with Cate and her husband Andrew Upton.
The actress then confessed she had taken the award to bed with her, adding: "It's the closest my husband and I have ever come to a threesome".
The star then passed her Oscar around for the Ellen audience to hold, although she also admitted her partying the previous night had left her a little worse for wear.
She jokingly asked a crew member: "Do you have a blanket or a coffee or something?"
This was the second time Cate has won an Academy Award, after previously taking home the prize for Best Supporting Actress in 2005.
LIKE US ON FACEBOOK | FOLLOW US ON TWITTER