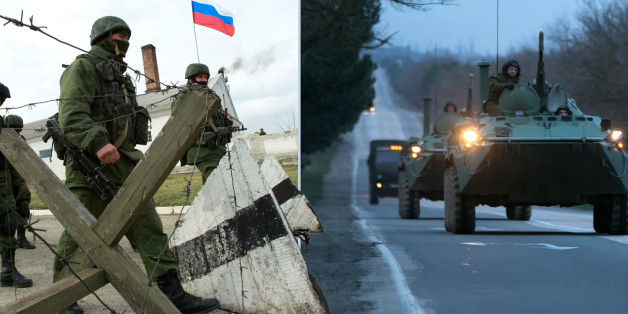 Reuters
Vladimir Putin has ordered troops participating in military exercises in western Russia near the Ukraine border to return to their permanent bases, according to reports.
The Russian President's spokesman Dmitry Peskov told Interfax news agency early Tuesday that the premier had ordered the troops to return to their usual stations following tense UN talks last night.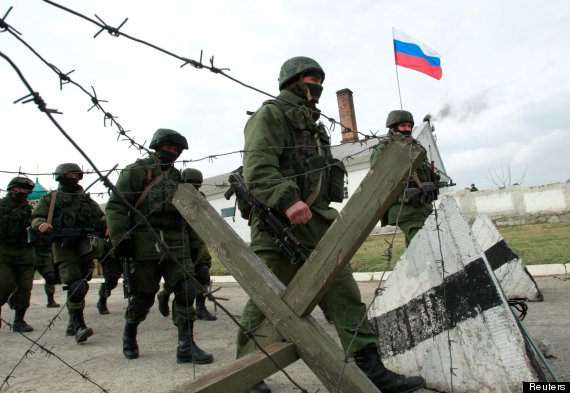 At the talks, it emerged the ousted Ukrainian President Viktor Yanukovych asked Russia to send troops across the border to protect civilians and "establish legitimacy, peace, law and order," Moscow's UN envoy claimed.
Vitaly Churkin told the Security Council's emergency meeting Mr Yanukovych wrote to Putin on Saturday.
Thousands of Russian troops have been pouring into the Crimea region and Ukraine's UN envoy Yuriy Sergeyev said Russia has deployed about 16,000 troops to the peninsula.
At the meeting, Ukraine's ambassador sent a three-page letter to every member state, accusing Russian forces of using stun grenades against Ukrainian soldiers and trespassing in Ukrainian airspace.
Ukraine yesterday claimed Russia had set a deadline for its forces in Crimea to surrender by 03:00 GMT. So far there have been no reports of any incidents, while Russia has denied issuing any such ultimatum.
The government of Ukraine should be commended "for refusing to rise to provocation" from Russia, the UK's ambassador to the UN said last night.
Mark Lyall Grant said there was "no justification" for Russian action.
"The world can see that Russian military forces have taken control of the Crimean Peninsula, part of the sovereign territory of Ukraine. This action is against the expressed wishes of the legitimate Ukrainian government.
"It is a clear and unambiguous violation of the sovereignty, independence and territorial integrity of Ukraine, and is a flagrant breach of international law.
"Just as we condemn the Russian Federation for its confrontational acts, we commend the government of Ukraine for refusing to rise to provocation."
Every Security Council speaker but Russia urged a peaceful solution, with even China's Ambassador Liu Jieyi failing to endorse Russia's military action.
"China consistently stands for the principles of non-interference in the internal affairs of a country, and for respect for Ukraine's independence, sovereignty and territorial integrity," he said.
Foreign Secretary William Hague, who has said the situation is the "biggest crisis" facing Europe in the 21st Century, will today update MPs on the latest efforts to find international agreement on how best to punish Moscow for its occupation of Crimea.
The US and major allies strained on Monday to rally a strong Western front to persuade Russia to step back from a military takeover.
Former US presidential candidate John McCain said he was "disappointed" by the UK's position and said European countries - who are concerned about the economic impact of tough measures on Russia - were "ignoring the lessons from history".
The Pentagon announced late Monday it was suspending engagements with the Russian military.
But several countries have acknowledged there are few options beyond already-threatened economic and diplomatic penalties, and critics said administration efforts were too little, too late after years of pressing for friendlier relations with Moscow.
David Cameron has threatened Russia with diplomatic, political and economic reprisals in response to Moscow's invasion of Ukraine, with the prime minister telling reporters that Britain had to send a "clear message" to Russia.
Yet despite the prime minister's strong words, a document being carried into Downing Street appeared to show the extent of Britain's proposed actions against Russia, which would not include trade sanctions.
The leaked paper, which was snapped by a photographer, highlighted visa restrictions and travel bans. However, it said: "UK should not support, for now, trade sanctions...or close London's financial centre to Russians".
Sources have told the BBC the document photographed was a draft and did not go to the National Security Meeting being chaired by David Cameron.