Despite being catapulted to worldwide fame for her work campaigning for children's rights to education, Malala Yousafzai's day-to-day life remains remarkably unchanged.
When she's not fighting for education rights for children across the world, the 16-year-old is just a regular schoolgirl -blighted by schoolwork, enamoured by her friends and moaning about a brother who is constantly glued to his xBox. And she doesn't even own a mobile phone.
But, speaking to HuffPost UK editor-in-chief Carla Buzasi at Vodafone's Connected Women Summit on Monday evening, Malala admitted that her busy schedule can be difficult to juggle.
"Today I had a maths test but I got 1/11," she told Buzasi, to the audience's amusement. "I'm good at maths, but today I wasn't because my schedule is very busy."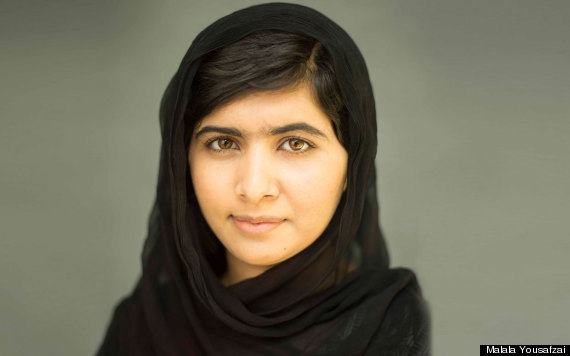 Unsurprisingly, Malala is as devoted to her own education as she is to the world's - a stack of homework awaited her after the evening's interview.
But it's a shame, she feels, that others can't be as committed to their studies. Malala believes that, generally speaking, boys take school for granted.
"In our country when girls get the opportunity of going to school, they take it very seriously," she told Buzasi. "If a girl wants to become a doctor or an engineer or a teacher then she has to get educated."
"When I look at boys, they don't take it seriously at all. Even my brother sits all day playing on xBox," she claimed. "Men think that even if they do not go to school, it's very easy for them to get a job and work and earn money."
Malala revealed that despite her busy schedule she never loses focus on her global advocacy work.
"I want to continue the campaign of helping children go to school. And I want to see a day when there are zero children out of school - that is my dream," she said.
Speaking to Buzasi, she hinted to a future career in politics and returning to Pakistan:
"I'm interest in politics and I want to help my country Pakistan. I want to see a bright future for Pakistan. We have suffered a lot from terrorism and poverty and illiteracy."
"I also miss my country, I haven't been there for more than one year and it is my dream to see my home and my friends."
Watch the full interview in the video above.