William Shatner may be indelibly attached to the Enterprise in many fans' minds, but he is adamant he won't be joining his former colleague Mr Spock in JJ Abrams' successful big screen reboot of 'Star Trek'.
"I would love to be in it, but I don't think they can solve the problem of the ageing actor," he reveals.
"JJ Abrams is an acquaintance of mine, we have a mutual fondness. But, unless they just do something with that (problem), it becomes just stunt casting, and that's no good."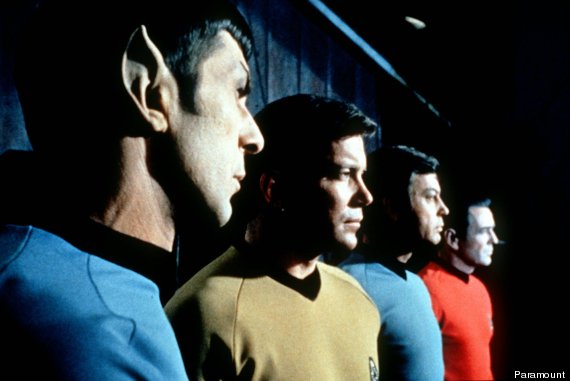 William Shatner refuses to accept the word 'icon' but come on...
Instead, William Shatner could be forgiven for leaning back in his chair, gazing over his ranch, counting his many horses and reflecting on a half-century career that has furnished him with riches, awards, and no small amount of iconage. But, it transpires, there's always more work to be done.
"Oh yes, a million ideas, still," he tells me on the phone in his distinctive tones, after insisting on being called 'Bill'. "I'm always feeling creative. Always."
The most recent of these is as villain General Shanker in animation 'Escape from Planet Earth', where Astronaut Scorch Supernova (voice of Brendan Fraser) finds himself caught in a trap when he responds to an SOS from a notoriously dangerous alien planet.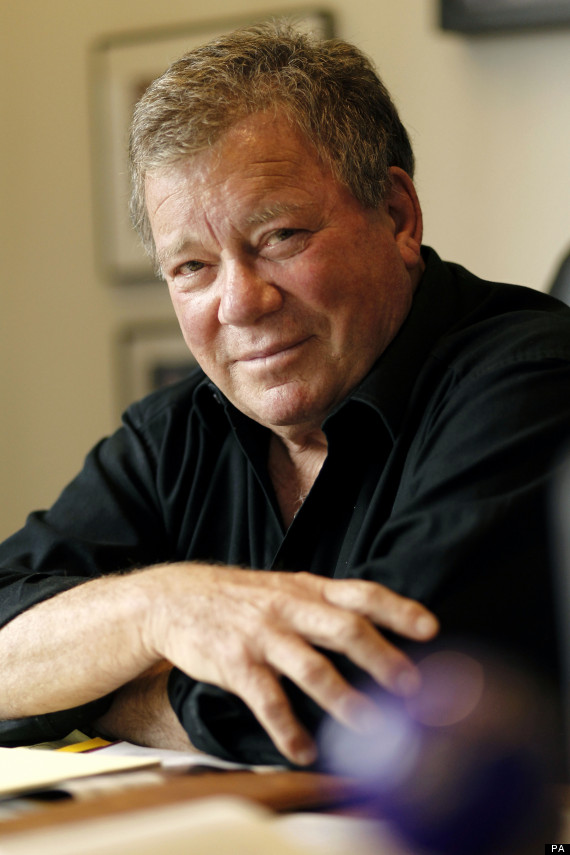 William Shatner is still working away, after a versatile career spanning half a century
Even among the stellar cast of Sarah Jessica Parker, Brendan Fraser and Jessica Alba, William Shatner's distinctive tones set him apart. Any preconceptions that he could have 'phoned this one in' are soon confounded, as he explains his technique…
"I started in radio as a youngster, so I was always adept at using the voice as the sole means of conveying character.
"And, as the villain you have to swing close to cartoon but not quite get there, find the truth in there somewhere, because it's a medium children are familiar with, and they'll spot a phoney.
"It's an interesting technical challenge for an actor."
This is a surprising amount of reflection from a man admired by many for his ability to remain, indisputably William Shatner, in any role he plays – including his Emmy Award-winning turn as attorney Denny Crane in 'Boston Legal'. Is that what his directors are all secretly after, I wonder?
"Whether they do or not, that's what they're going to get," he asserts. "I have to do Shatner, that's all I know. Be it nose or wig, that's pretty much all I've got. I try to do something different every time. People may not think I've succeeded, but that's the intention."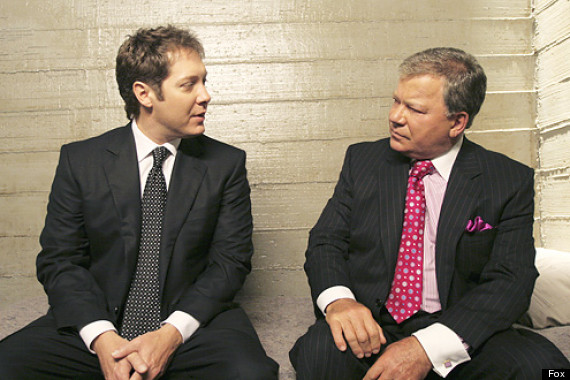 With James Spader in 'Boston Legal'
Of course, even without any more big screen journeys beyond the Final Frontier, Shatner remains permanently shackled to the Enterprise in all but the youngest Trekkie's heart, a badge of 'icon' he shrugs off happily.
"I don't understand that kind of term," he says. "I feel like, when did that happen? I'm still putting on my pants, just getting through the day…"
It's a busy day, with breeding and competing horses, touring with a one-man show, writing a new book on self-employment to add to his memoir and previous novels, even making another album. What on earth keeps him going? He has a surprisingly and incredibly frank answer…
"Fear of failure, fear of rejection, the usual things. If you think you're successful, you're probably not," he adds, sounding perfectly content about this prospect. Doesn't sound like he'll be stopping to gaze over the ranch any time soon.
'Escape From Planet Earth' is in UK cinemas from Friday 7 March. Watch the trailer below...