Hollywood's former wild girl was talking to Jimmy Fallon on 'The Tonight Show', when she dropped this bomb.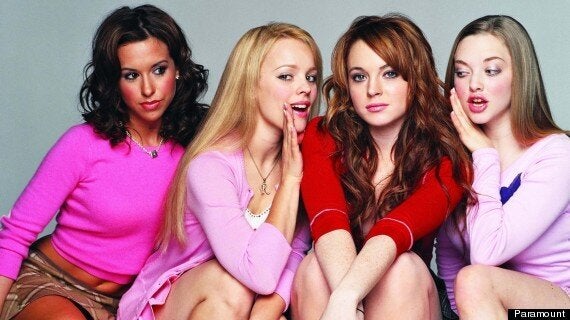 Mean Girls came during Lindsay Lohan's golden era
"I saw Tina [Fey] and she mentioned maybe doing some sort of reunion," Lindsay confessed.
"She said she was talking to Lorne [Michaels] about it, so she was talking to the big boss."
Jimmy offered up his new show for the cast to reunite sometime this year, but it sounds as though it could be more than just a cast party reunion that's in the offing.
The original film, which came out in 2004, featured Lindsay as Cady Heron, a successful school social climber, who makes the mistake of falling for a rival alpha female's former flame. Inevitably. Rachel McAdams, Tina Fey and Amy Poehler were also in the cast.
Would you like to see the Mean Girls reunited on screen? Let us know.
Related