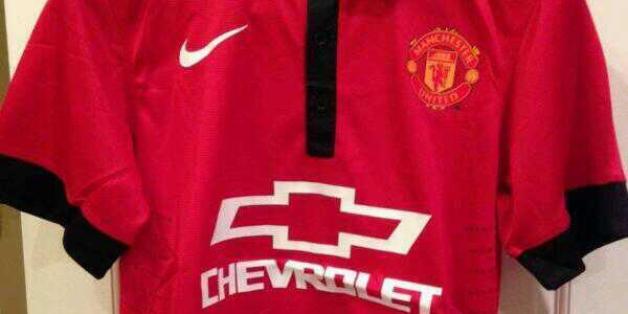 Manchester United have changed home kits on an annual basis, with the exception of one season, since 2006 and for 2014-15 they will proudly brandish Chevrolet's logo instead of Aon, their sponsors over the last four years.
Already an image of what could be the new replica has leaked online and it isn't pretty.
Nike's partnership with United began just when the American sportswear giants' kit designs began to regress, which hardens the credibility of the unofficial image.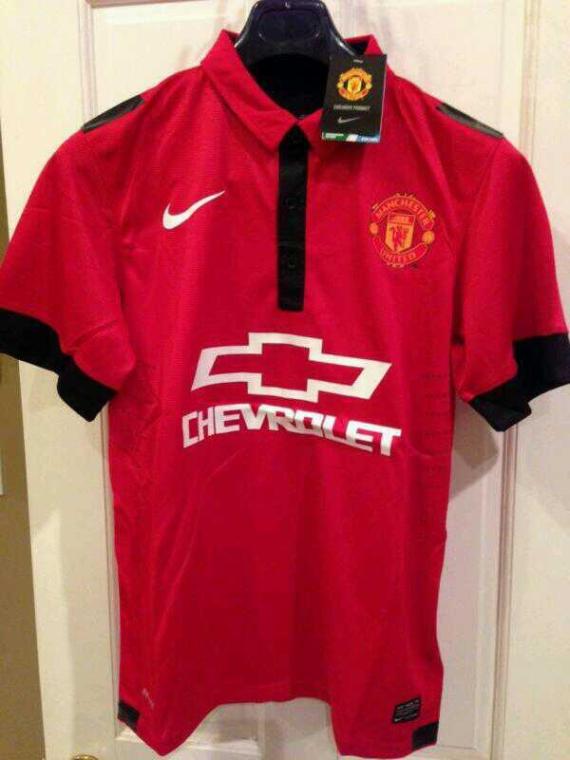 A picture of what could be United's new kit has leaked online
Sporting a thick black strip and equally thick black trimmings, it looks like something a Formula 1 pit lane official would wear.