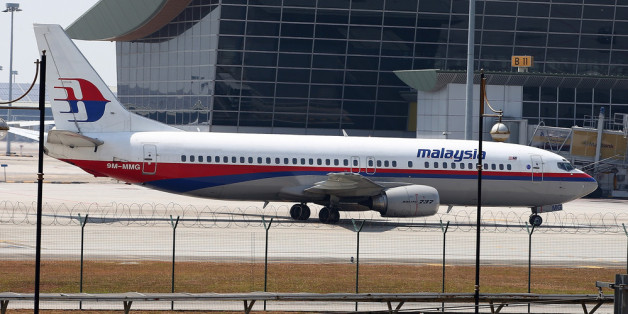 How Foo Yeen via Getty Images
Officials say there is still no sign of the Malaysia Airlines Boeing 777-200 carrying 239 people, which lost contact with authorities more than eight hours ago.
The plane lost communications over the South China Sea on a flight from Kuala Lumpur to Beijing, but international aviation authorities have denied reports that the plane crashed south of an island off Vietnam.
The jetliner lost communication two hours into the flight in Vietnam's airspace at 1.20am local time (18:20 GMT Friday), China's official Xinhua News Agency said.
Vietnamese website VN Express said a Vietnamese search and rescue official reported that signals from the plane were detected about 120 nautical miles (140 miles) south-west of Vietnam's southernmost Ca Mau province.
However, Malaysian transport minister Hishamuddin Hussein said no signs have been found that the flight had crashed.
"We are doing everything in our power to locate the plane, and doing everything we can to ensure every possible angle has been addressed," Hishamuddin told reporters near the Kuala Lumpur International Airport.
"We are looking for accurate information from the Malaysian military. They are waiting for information from the Vietnamese side."