The father of Adam Lanza, the gunman who killed 20 primary school children and six teachers at Sandy Hook Elementary School, as well as his own mother, has said he wished his son had never been born.
In a rare and emotional interview, Peter Lanza, who was divorced from Adam's mother Debbie at the time of the shooting, gave a stark warning to parents. "I want people to be afraid of the fact that this could happen to them."
Speaking to the New Yorker, Mr Lanza, who had not seen his son in two years before the killing of the elementary school pupils in Newtown, Connecticut, said he "wouldn't recognise the person I saw," if he came across his son again.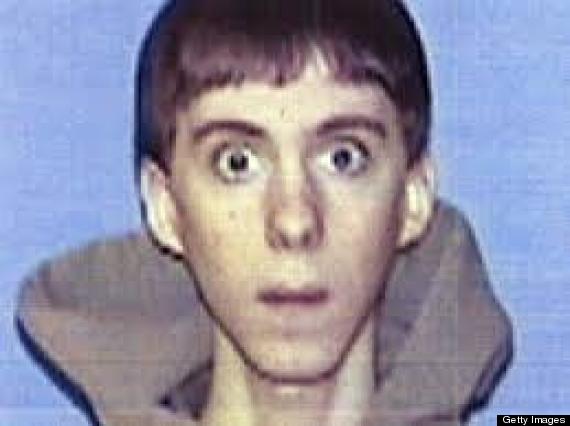 Adam Lanza killed 20 primary school children and six teachers at Sandy Hook Elementary School
"All I could picture is there'd be nothing there, there'd be nothing. Almost, like, 'Who are you, stranger?'" Mr Lanza said. There was no possibility, he said, of ever remembering his son without connecting him to what he did, and said he wished he had never existed.
"That didn't come right away. That's not a natural thing, when you're thinking about your kid. But, God, there's no question. There can only be one conclusion, when you finally get there. That's fairly recent, too, but that's totally where I am," he said.
"You can't mourn for the little boy he once was. You can't fool yourself.
"You can't get any more evil," he said, and added, "How much do I beat up on myself about the fact that he's my son? A lot."
"I get very defensive with my name," Mr Lanza continued. "I do not like to even say it. I thought about changing it, but I feel like that would be distancing myself and I cannot distance myself. I don't let it define me, but I felt like changing the name is sort of pretending it didn't happen and that's not right."
Lanza killed himself after the massacre at the school on December 14 2012, the second-deadliest mass shooting by a single person in American history. It prompted a new wave of gun control activism, with proposals to ban the sale of certain types of semi-automatic firearms.
The family evaded the press to have a funeral privately for their son. When asked what they did with his body, Mr Lanza said: "No one knows that. And no one ever will."
Mr Lanza said he and his partner had received many sympathetic letters, drawings and gifts from people, piled in boxes in their home.
In the lengthy interview, Mr Lanza described his sons problems growing up, and signs of a disturbed mind which he now suspects were symptoms of schizophrenia.
Lanza wrote a story called "The Big Book of Granny," his father recalled, in which an old woman with a gun in her cane kills wantonly, and a character called Dora the Berserker says, "I like hurting people. . . . Especially children."
But he was not a complete recluse, never violent at schoool, a fan of comedy like the Bill Cosby show, and enjoying talking politics and economics, idolising the views of US libertarian politician Ron Paul. He was also obsessed with weaponry and had considered a career in the army.
But, Mr Lanza, said: "It was crystal clear something was wrong. The social awkwardness, the uncomfortable anxiety, unable to sleep, stress, unable to concentrate, having a hard time learning, the awkward walk, reduced eye contact. You could see the changes occurring.
"If he had been a totally normal adolescent and he was well adjusted and then all of a sudden went into isolation, alarms would go off," Peter told me. "But let's keep in mind that you expect Adam to be weird."
Aged 13, Adam Lanza was diagnosed with Asperger's syndrome. He became more and more reclusive, struggling with his education, and eventually only communicating with his mother by email, despite them living in the same home.
"Adam was not open to therapy," Mr Lanza said. "He did not want to talk about problems and didn't even admit he had Asperger's."
"Asperger's makes people unusual, but it doesn't make people like this," he said, and expressed the view that the condition "veiled a contaminant" that was not Asperger's: "I was thinking it could mask schizophrenia."
His son had made it clear he did not want to see him, Mr Lanza recalled, adding that he had considered hiring a private investigator "to try to figure out where he was going, so I could bump into him."
Even still, and even with Lanza's growing interest in editing Wikipedia entries of mass murderers, Lanza said his ex-wife did not feel intimidated. "She never confided to her sister or best friend about being afraid of him. She slept with her bedroom door unlocked, and she kept guns in the house, which she would not have done if she were frightened," Mr Lanza said.
"With hindsight, I know Adam would have killed me in a heartbeat, if he'd had the chance. I don't question that for a minute. The reason he shot Nancy four times was one for each of us: one for Nancy; one for him; one for Ryan; one for me."