Sherlock star Benedict Cumberbatch has revealed that he's had enough of playing the smart guy and would love to take on character who is more intellectually-challenged.
37-year-old Benedict found fame in his role of detective Sherlock, however the sleuth's marvelously intelligent - and obnoxious - ways have left the actor crying out for the chance to play a dimwit.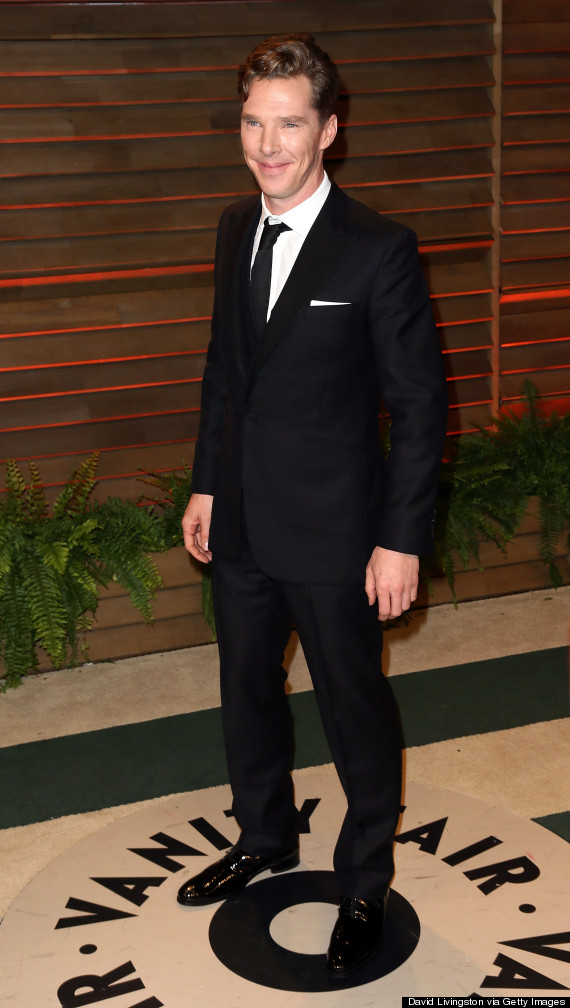 Benedict's hoping for some less intellectual roles in the near future
"I am so ready to play a dumb character," he told T magazine. "I always seem to be cast as slightly wan, ethereal, troubled intellectuals or physically ambivalent bad lovers."
Brainbox Benedict is also keen to point out that his Sherlock is actually a pretty terrible bloke.
"I always make it clear that people who become obsessed with him or the idea of him - he'd destroy you," he said, shattering the hearts of fans everywhere. "He is an absolute b*****d."
The award-winning actor has a history of playing smartypants roles and much of his theatre work includes Shakespeare plays.
Benedict recently revealed that he's in support of his fans rechristening themselves as the 'CumberCollective'.
The Brit star showed his funny side at the Oscars earlier this month, inspiring more than a few giggles when he photobombed U2.
LIKE US ON FACEBOOK | FOLLOW US ON TWITTER