A cameraman who was with 'Crocodile Hunter' Steve Irwin when he was killed by a sting ray has spoken about his last moments.
Justin Lyons was filming with the presenter and conservationist in the waters off north Queensland eight years ago when the attack occurred.
Speaking during an interview on Network Ten's morning show Studio 10, he revealed how the father-of-two was "stabbed wildly" in the chest by the ray, which may have believed Irwin's shadow above was a predatory tiger shark.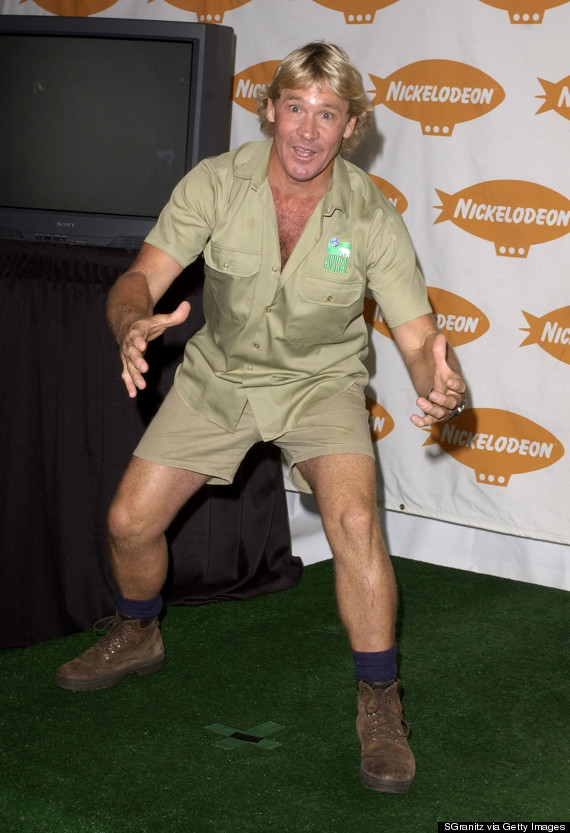 Lyons said: "I had the camera on, I thought this is going to be a great shot and all of a sudden it propped on its front and started stabbing wildly, hundreds of strikes in a few seconds.
"I panned with the camera as the stingray swam away and I didn't know it had caused any damage. It was only when I panned the camera back that I saw Steve standing in a huge pool of blood."
"Contrary to what I read in the papers and what I heard at the time… (the stingray barb didn't come out, Steve didn't pull it out.
"It's a jagged barb and it went through his chest like hot butter."
"I was saying to him things like 'think of your kids Steve, hang on, hang on hang on, and he calmly looked up at me and said 'I'm dying' and that was the last thing he said."
Irwin's children Bindi and Robert are following in their father's conservationist footsteps.
Robert has appeared on Discovery Kids Asia's Wild But True and recently appeared on an Australian TV show where he handled pythons.
Earlier this month, Bindi told E! Online: "With dad he was the ultimate wildlife warrior and we admired him more than anything.
"Dad was honestly incredible. We never got nervous about him with animals, but I do remember he gave me a piece of advice that has stuck with me forever.
"He said: 'You have to treat animals the way you wish to be treated.'