For the second evening, the two biggest cities in Turkey have descended into chaos after police fired tear gas and water cannon following the funeral of 15-year-old Berkin Elvan. On Wednesdays afternoon, thousands of mourners took to the streets of Istanbul, chanting anti-government slogans as the young boy's coffin was carried slowly through the city.
Elvan was injured during anti-Government protests last summer when the then-14-year-old was hit on the head with a gas canister. He had only left his house to buy some bread. He slipped into a coma shortly after the incident, and it was announced on Tuesday that he had succumbed to his injuries. Elvan's mother has maintained that Turkey's beleaguered Prime Minister Recep Tayyip Erdogan was to blame for her son's death, a sentiment echoed among the tens of thousands that carried Elvan to his burial.
According to the BBC, as the coffin was lowered into the ground, Elvan's mother shouted "What am I to do now? They've taken my everything." Following the burial, violent clashes broke out when protesters tried to move to Gezi Park, the scene of last year's standoff.
According to a witness, a 31-year-old Istanbul native (who spoke to HuffPost on condition of anonymity), violence broke out in Osmanbey close to both the burial site and Gezi Park.
"When they saw the crowd they attacked without any provocation or warnings," she said. "They attacked brutally." The witness speculated that the police only attacked after live streaming of the burial had been completed.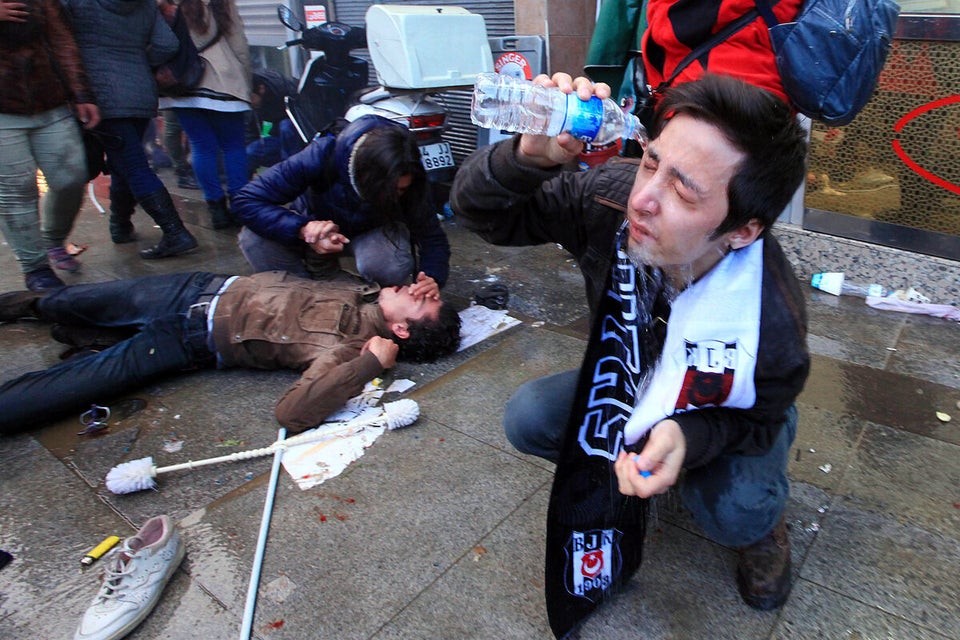 Second Night Of Riots In Turkey