SEE ALSO: Arrest After 'Distressed Man Found Wandering On A66 With Penis Cut Off'
A Chinese woman chopped off her former lover's penis with scissors and then killed him with a hammer after he raped her, a Hong Kong court has heard.
Yeung Ki fed partner Zhou Hui drug-laced soup before cutting off his penis and flushing it down the toilet.
Then, when he was awakened by the pain, she beat him to death with "almost uncountable" blows from a hammer, the South China Morning Post reported.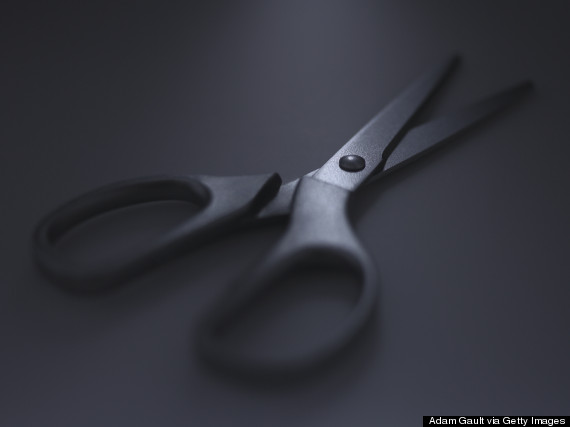 Yeung killed Zhou after a lengthy affair with the married man, during which he had deserted her while pregnant and borrowed money without paying it back on numerous occasions, the court heard.
On the night of the killing, Zhou apparently "beat her, pushed her to the floor, and slapped their daughter", then "forcibly had sex with her', the High Court heard, according to the newspaper.
"Yeung Ki has been charged with murder. The trial will last 11 days," a spokeswoman for the Hong Kong judiciary told AFP.
Zhou had also told Yeung he had nude pictures of her which he would post on the internet unless she gave him HK$200,000 (£150,000) to buy a car, the South China Morning Post reported, citing prosecutors who appeared in court Monday.
After the murder she took her daughter to a social services centre where she broke down and admitted the killing.
"I cut it," she told a social worker. "I think it was cruel. I did not mean it."