If it seems a long time since Lewis Hamilton won the world championship, that's because it is but six years on from that incredible year and it could be that 2014 will offer him the best opportunity for title #2.
Hamilton's switch from McLaren to Merdedes in 2013 brought many puzzled looks; had he made the right decision or was it just a sideways move to get away from McLaren? Could Lewis Hamilton be the one to wipe the smile off Sebastian Vettel's face this year?
Last year showed what the 2008 champion could do with less than top notch machinery but Hamilton had been looking ahead 12 months and what the new regulations would bring and realised life with the new power plant at the works team could give him an edge - and judging from pre-season testing, he looks to be right.
However much the 28-year-old and his Mercedes team play down the 'favourites' tag there is no doubt they are probably in the strongest position going into the first GP in Melbourne. With by far the most mileage under the belts over the three pre-season tests, the Brackley team were able to glean much data from their cars. Expect Hamilton to beat last year's tally of one GP win comfortably - he could quite easily match that this weekend.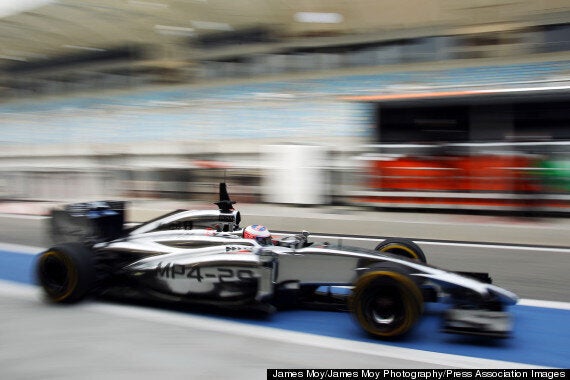 Jenson Button will be hoping the McLaren MP4-29 brings a brighter 2014
In spite of the nightmare of last season Button managed to wring some decent results from the poor MP4-28, showing he had not lost his touch. Already McLaren have shown they are in far better shape as testing proved. McLaren completed 4893km over the three tests, second only to Mercedes, giving Button confidence for the year ahead although he expressed some concerns that they had lost some ground because of reliability issues by the end of the third test in Bahrain.
A very high profile team management reshuffle has left ex-Lotus boss Eric Boullier in charge with Martin Whitmarsh deposed by the re-emergence of Ron Dennis who clearly means business and looking for a swift return to winning ways.
The only fly in the ointment for McLaren is ironically their engine supplier, Mercedes. With McLaren moving over to Honda power in 2015, the manufacturer is naturally keen to keep its secrets. Already there have been signs that the relationship will not be as close as previously.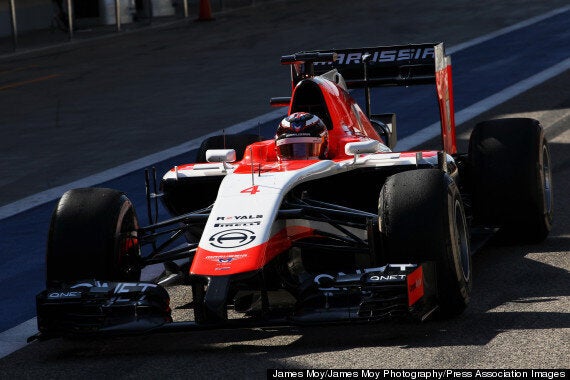 Max Chilton now with Ferrari power in his Marussia
Waiting for his morning commuter train recently a friend bumped into Max Chilton on the platform and wished him luck for the coming season. How well he does in 2014 may well determine whether or not the Marussia driver needs to catch public transport in the future.
Chilton finished every race in 2013 - his debut season - and he passed the chequered flag in 14th place in Monaco, a solid result and year for the rookie and the for team which achieved its target of beating rivals Caterham in the constructors' table.
This year there is a greater expectation (or is it hope) for the team that it can challenge higher up the field. With power supplied by Ferrari, that would be a reasonable target but pre-season has proved difficult. Marussia only completed 1686km in all three tests as they fought reliability problems. There's no doubting Chilton's talents but will he have the car to match them or will he still be waiting for that train this time next year.
Related