The 'Muppets Most Wanted' cast - including the stars of the show Kermit and Miss Piggy - arrived at the film's LA premiere in style last night, leaving mere mortals Ricky Gervais and Tina Fey trailing behind.
With Rowlf The Dog at the wheel, the 'Muppets' puppets made sure their arrival stole the show before heading inside the El Capitan Theatre.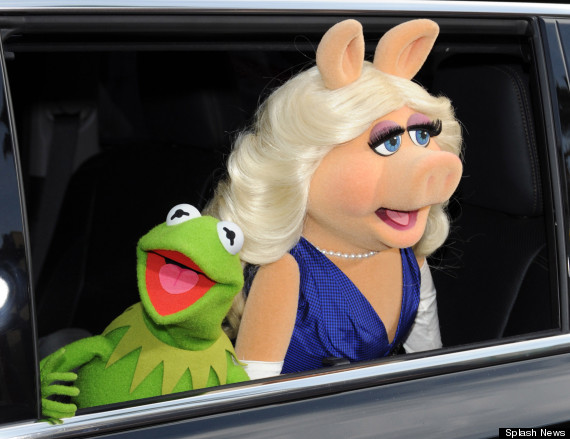 Kermit and Miss Piggy greet their fans
Kermit and co. have no problems mingling with the mingling A-list and count Lady Gaga among their celeb pals.
It's a shame Sweetums couldn't smarten up for the event, but luckily Miss Piggy was stylish enough to compensate for her slightly shabby co-stars.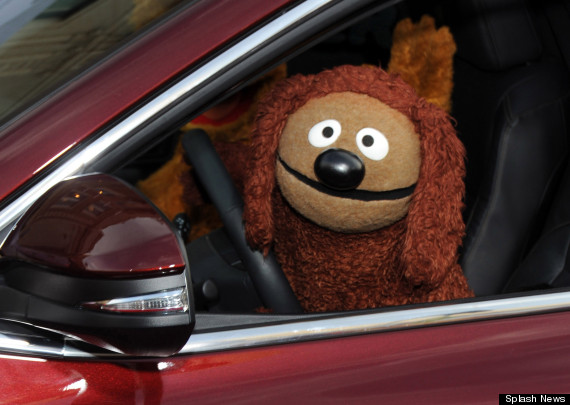 Rowlf the dog made sure the Muppets crew arrived on time
Ricky Gervais, who plays the evil Dominic Badguy in the movie, and Tina Fey were also in attendance at the premiere, though their cars were driven by regular chauffeurs. Yawn.
Miss Piggy and Kermit stole the show at the glitzy event and even Ricky's numerous selfies and impressive high kicks couldn't steal the spotlight from the stars of the show.
The Muppets crew also recently announced that they'll be releasing the film's soundtrack album, featuring Lady Gaga and Celine Dion, on 24 March.
Fans in the UK will have to wait until 28 March to see the film in cinemas, but we've got an exclusive clip from the film which you can check out now.
LIKE US ON FACEBOOK | FOLLOW US ON TWITTER