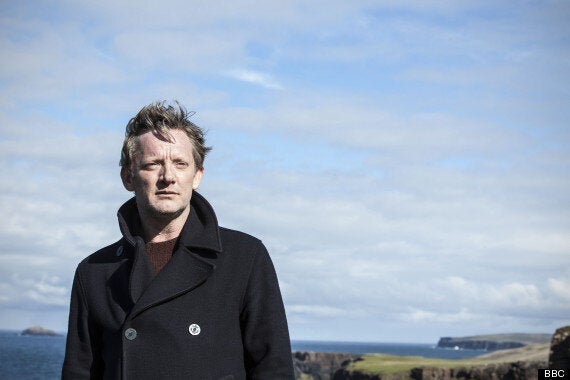 Douglas Henshall stars as DI Jimmy Perez in this Wallander-inspired adaptation
Yes, there were a few familiar touches to this detective show, set in these glorious Scottish Islands. Douglas Henshall was a fish slightly out of water, tick, dealing with a close but fractured community, tick, as well as dealing with the responsibilities of single parenthood - tick tick.
His character, the exotically named DI Jimmy Perez, was dealing with the death of a glamorous but reckless teenager Catherine, found dead on the beach (yes, a la Broadchurch). It was then a case, in the first of this two-parter, of gradually unpeeling the secrets of Catherine's troubled best friend Sally, obviously infatuated teacher Hugo, and, in true Broadchurch style, the solitary, misunderstood observer of all in the cabin, Magnus - a nicely bedgraggled Brian Cox.
Links to the past - another missing girl, from the same address - came to a head with another beach discovery, which will keep us ticking nicely into the second half of this first of the series of adaptations from Ann Cleeves' best-selling novels.
So, yes, lots of familiar tropes on display, but two things hopefully will continue to set this series apart - the strong sense of community and Perez's compassionate interaction with it and, of course, the landscape, miles away from the Scottish tourist guide pages of 'Monarch of the Glen' but stunningly beautiful in its bleak solitude, and of character strong enough to match any of the cast.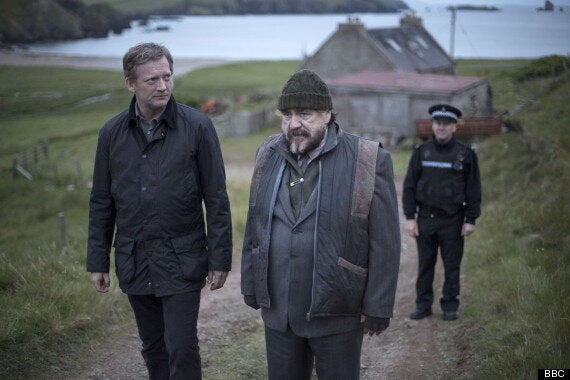 Magnus (Brian Cox) is looking mighty suspicious, but...
And, oh goodness me, there was DCC Dryden (Mark Bonnar), shooting the breeze with Perez as the slightly seedy Duncan. If this obviously busy actor's face didn't unsettle 'Line of Duty' viewers, I promise by next week it will.