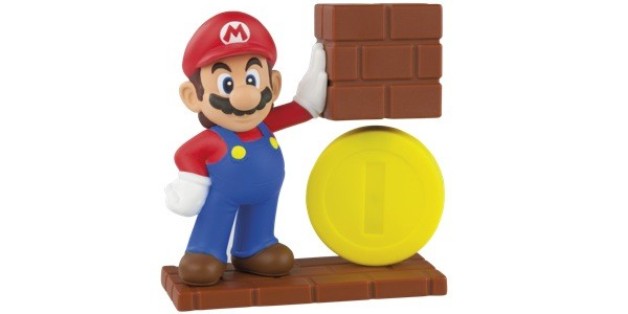 Nintendo
Over the last 30 or so years Nintendo has managed to wring an enormous amount of video gaming juice out of Mario, Luigi and friends.
Now they've found a new way to get their Italian plumber into the hands of small kids.
Happy Meals!
That's right. In an effort to promote its various Mario video games (and its ailing Wii U console) Nintendo has unveiled a range of new Happy Meal toys, which will be available for kids and obsessive Nintendo collectors from 19 March.
The toys feature Mario, Luigi, Toad, Donkey Kong and a Super Mushroom power-up. There are also four interactive toys -- Mario's Hovering Coin, Donkey Kong Barrel Projector, a Super Sound Mushroom and Mario's Warp Pipe Embosser.
The promotion also has a positive edge, in that it is aimed at getting kids active as well as playing video games.
The Run, Jump and Power-Up with Super Mario promo "aims to inspire children to get active using some of Super Mario's moves. They will be encouraged to run, jump and complete active tasks set out by Mario and friends" says Nintendo.
The ads and in-store promos will be run in the UK until 29 April. Check out how the new toys look below.