British graffiti artist Banksy has recreated his iconic balloon girl artwork to mark the third year of the Syrian conflict.
The image first appeared on the wall of an east London shop back in 2002.
The new work features a young Syrian refugee in a headscarf, letting go of a heart-shaped balloon.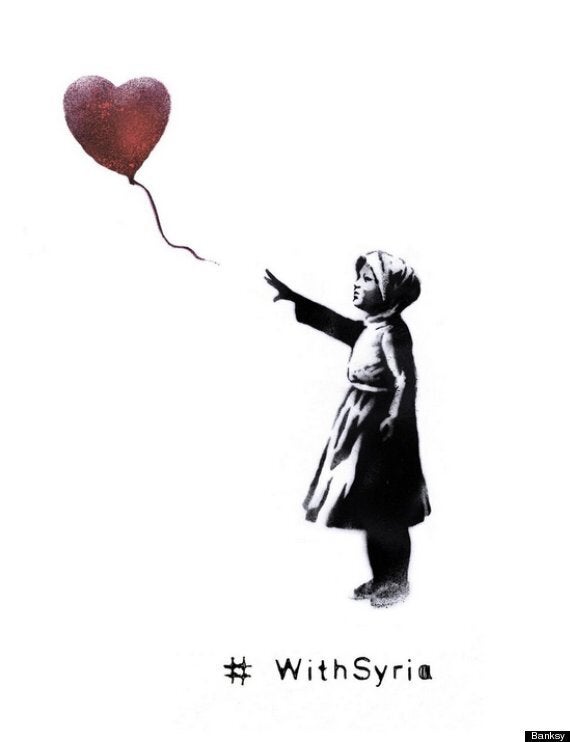 Banksy's iconic balloon girl image is recreated for #WithSyria
"On the 6th March 2011 in the Syrian town of Daraa, fifteen children were arrested and tortured for painting anti-authoritarian graffiti.

"The protests that followed their detention led to an outbreak of violence across the country that would see a domestic uprising transform into a civil war displacing 9.3 million people from their homes."
Banksy's statement ends with the hashtag #WithSyria – an online campaign to support victims of the war.
The #WithSyria website lists 15 March as the third anniversary of the conflict, which has seen over 100,000 lose their lives and has left thousands of others living in unspeakable conditions.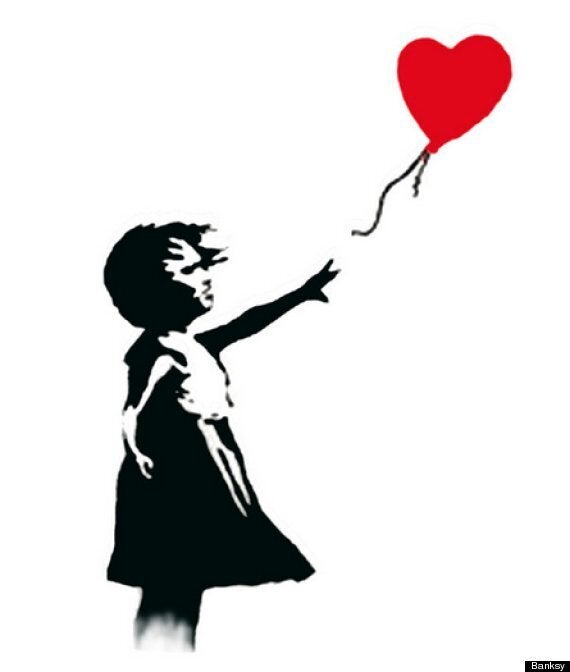 The image is a reworking of this stencil from 2002
It adds: "We must tell our leaders: don't let the people of Syria lose another year of bloodshed and suffering."
In Britain, Banksy's new image will be projected onto Nelson's Column in Trafalgar Square on Thursday between 6-7pm.
Actor Idris Elba and the band Elbow have also lent their support to the campaign.