Bayern Munich president Uli Hoeneß has been found guilty of tax evasion and sentenced to three-and-a-half years in prison.
The 62-year-old, one of the most powerful figures in German football, was charged with dodging €3.5 million (£2.9m) in taxes through an undeclared Swiss bank account.
But when his trial opened on Monday, he admitted to avoiding €15m (£12.5m) more. Then it came out through an examination of documents he provided to investigators shortly before the trial he owed €27.2 (£22.7m) in total.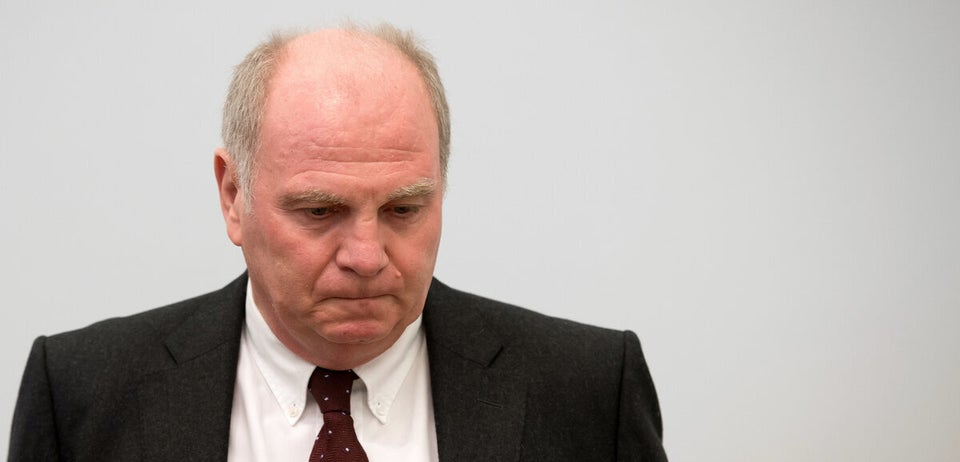 Hoeneß in court
German news agency dpa reported prosecutors had demanded a five-and-a-half-year prison term, while his defence team was looking for a suspension of sentence on probation, arguing he had turned himself in for tax evasion and provided details to the court.
Related