Let's face it, Rylan Clark has never been known for flaunting the 'au natural' look, but it seems like his 'X Factor' pal James Arthur has been taking tips from him.
The two were photographed backstage at 'This Morning' earlier today and James was looking a little on the orange side...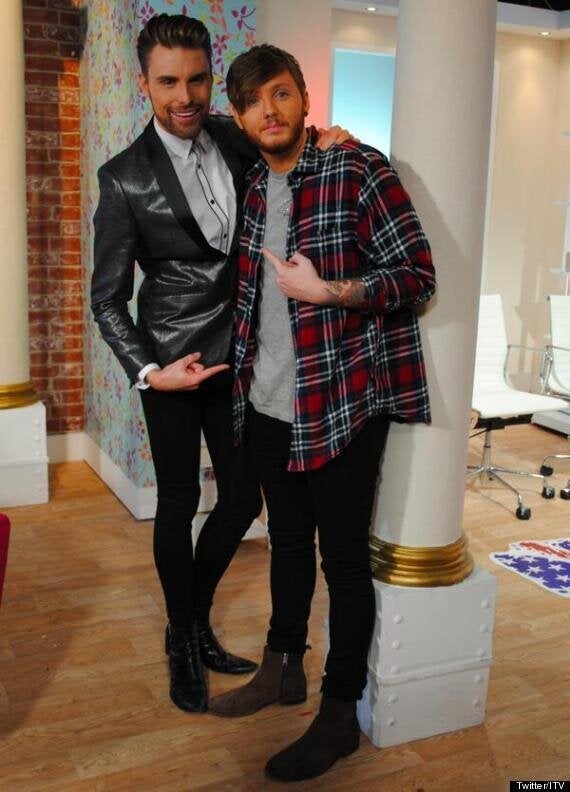 Rylan Clark and James Arthur
The 'X Factor' winner was on the show to perform his latest single 'Oompa Loompa Doop-A-Dee Doo' - oops, we mean 'Get Down' - taken from his self-titled album, which was released last year.
But posing backstage with Rylan, who occasionally presents segments on the daytime show, James looked more like the "before" shot in a 'Snog Marry Avoid' style make-under than a popstar promoting his new release.
Seriously folks, check out the colour difference between his hands and face.
Following the scandal, James was publicly derided by his fellow 'X Factor' contestant Lucy Spraggan tweeting that the singer should be more conscious of the effects his words can have, prompting him to label her a "two-faced fickle attention seeker".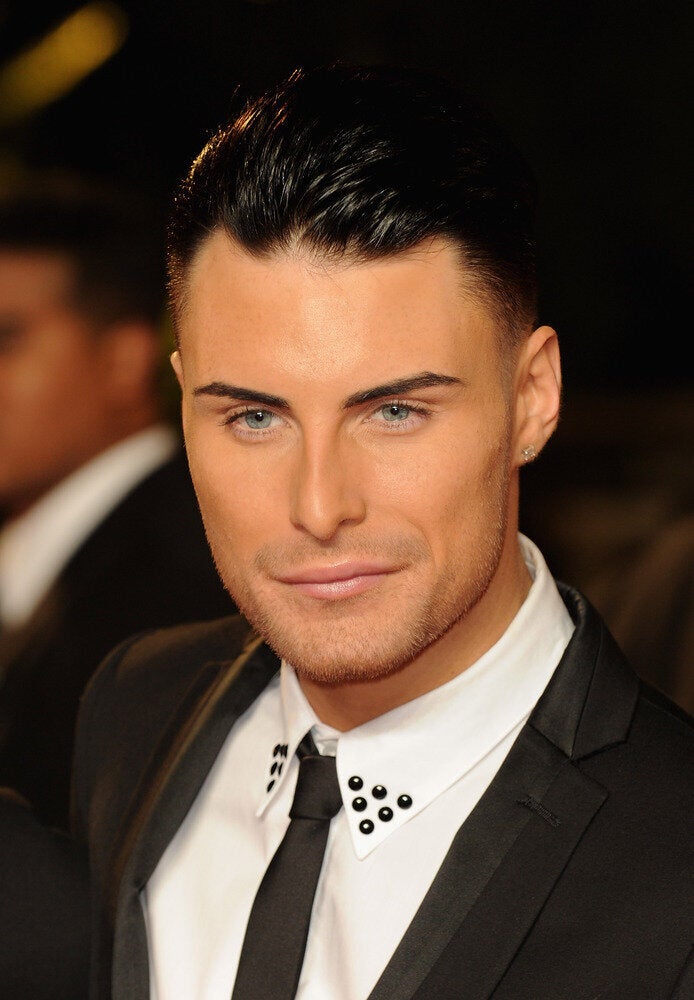 Celebs Without Tans