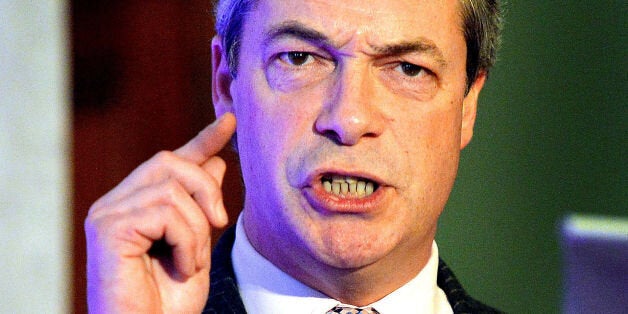 Nigel Farage has insisted stories about an alleged affair are part of a Tory campaign to discredit him.
A euro MP would probably have to resign if they paid taxpayers' money to their wife and a former mistress for work not done, he said on Sunday.
The UK Independence Party leader reiterated denials to claims made in the European Parliament that he had an affair with his spokeswoman Annabelle Fuller.
Story continues after slideshow...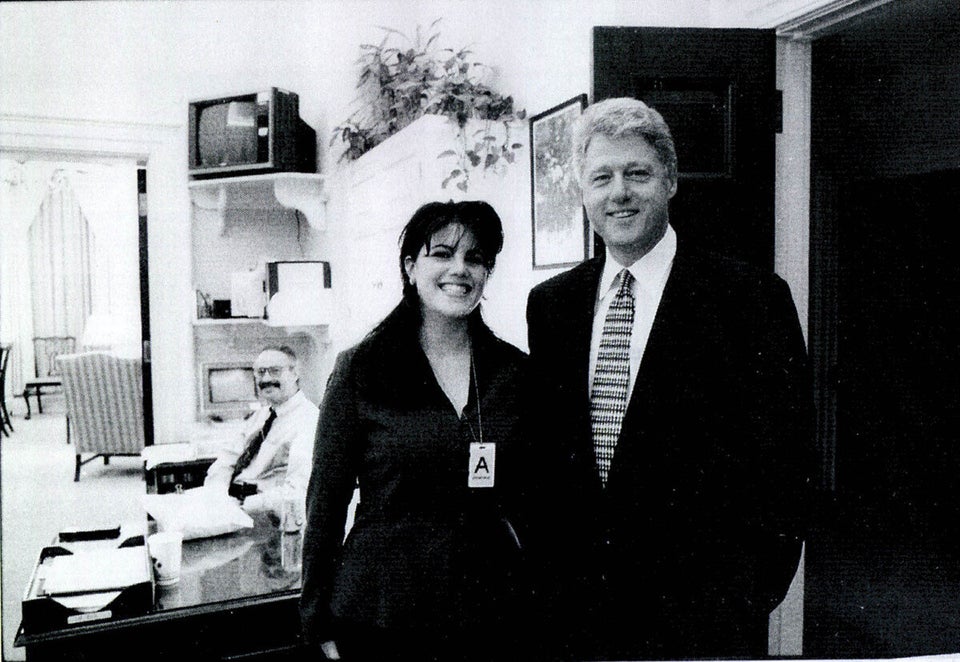 Political Affairs
MEP Nikki Sinclaire, who left the party after a row with Farage, used parliamentary privilege to accuse the Ukip leader of using his secretarial allowance to employ his wife Kirsten and his "former mistress" Fuller.
Fuller said she had been "continually hounded by the press with these false allegations since 2006".
Speaking on BBC One's Sunday Politics show, Farage also claimed the Conservatives were behind a series of attacks on his party.
Asked if he denied he employed a former mistress, south east MEP Farage said: "Yes... if you actually look at that allegation and you look at many of the other things that have been said over the course of the last week, I think it's becoming pretty clear to voters that the Establishment are now terrified of Ukip and they will use whatever little helpers they can find to try and do us down in public."
Questioned if it would be a resigning matter for any MEP to employ his wife - having said they would not - and also a former mistress on the European payroll, Farage said: "It would probably be a resigning matter, particularly if the assumption was money was being taken for work that wasn't being done."
Farage said he did not believe the attacks would work, adding "so much of what's been said in the last week is nonsense".
Asked if the Conservatives were behind the perceived negative stories, Farage said: "Yes it is and they're obsessed with the idea... that all our voters are retired half colonels living in Wiltshire. It just isn't the case.
"We're certainly getting a kicking from Tory supporters and we get some from the Labour side today."
Addressing the employment of his wife, Farage earlier said: "I didn't employ any family member for years. So, in fact, what happened was my wife finished up doing the job completely unpaid for the first seven years of my job."
He added: "In May she comes off the payroll which presents me, if I go on doing both jobs - namely leading a group in the European Parliament and a party in this country - leaves me with a huge problem."
When told that in 2004 he said Ukip MEPs would not employ their spouses with no exceptions, Farage said an exception was made due to his dual role.
He said: "Things do change in life, you know, and you can criticise me for whatever you like, but the one thing I can't be criticised for is not having a big enough workload."
Farage went on: "Nobody else in my party, or come for that matter any other party, has a big job in Europe and a big job in the United Kingdom.
"We make the exception for this because of very unusual circumstances."