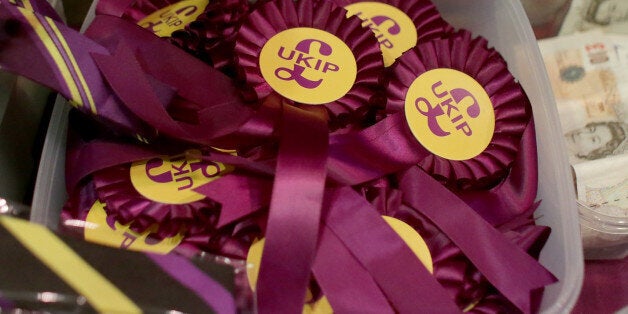 Ukip's MEPs may have to donate at least £50,000 each to keep the party afloat after the European elections drain the party's finances.
According to a new charter for MEPs, revealed in the Observer, the successful candidates need to commit to paying the donation over the course of their five-year term.
The MEPs will be paid by the European Parliament, a salary of around £80,000 a year with annual allowances of around £320,000, money which could go straight into Ukip's coffers if the charter is approved.
The shadow minister for Europe, Gareth Thomas MP, said it was "further allegations about the misuse of EU taxpayers' money" and said the charter did "raise serious questions about how Ukip is representing the UK in Brussels.
"Britain needs committed, hard-working MEPs who stand up for British interests in Europe; that doesn't seem to be what Ukip is offering at all."
Ukip has said the charter is yet to be finalised.
Last week Liberal Democrat MEP Edward McMillan-Scott said he would seek an official investigation into Ukip MEPs expenses in Brussel, over an accusation about misuse of funds for party political work.
"We'll be getting ready for our selection process for the European elections in 2014, which I hope will be an improved selection process on what happened last time round," he said. "Well it couldn't be worse could it?"
Popular in the Community