Miley Cyrus has been snapped rolling what looks like a joint as she hit the recording studio to record a Beatles cover with The Flaming Lips' lead singer Wayne Coyne.
Wayne posted a pic of Miley on his Instagram page, following it up with a shot of the 'Wrecking Ball' singer posing in the studio - with her tongue out of course.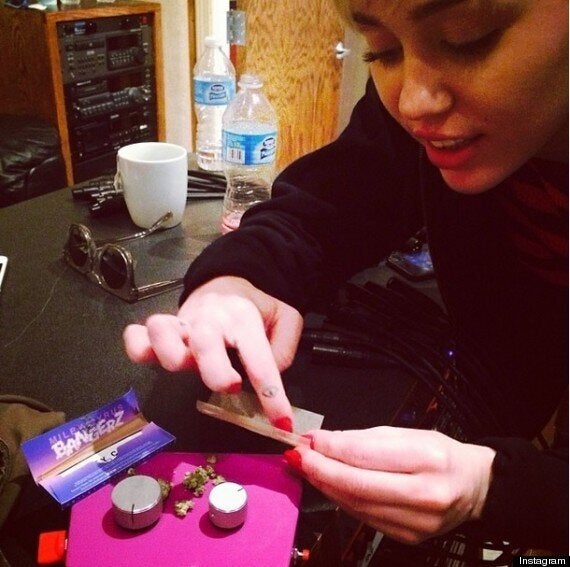 Miley appears to be rolling a joint in the photo
The first controversial shot shows Miley grinning as she rolls a cigarette, while a packet of papers and what appears to be a grinder and marijuana sits on the table.
Wayne's caption makes their studio antics pretty clear, stating: "Yup...... Recordin with Miley... High as f**k....#flaminglips #theflaminglips #tulsa #lovemoneyparty".
Miley has paired up with Wayne to cover the Beatles' track 'Lucy In The Sky With Diamonds' but while the pair couldn't resist sharing a few pictures of their recording sesh, they haven't revealed when fans will get to hear the track.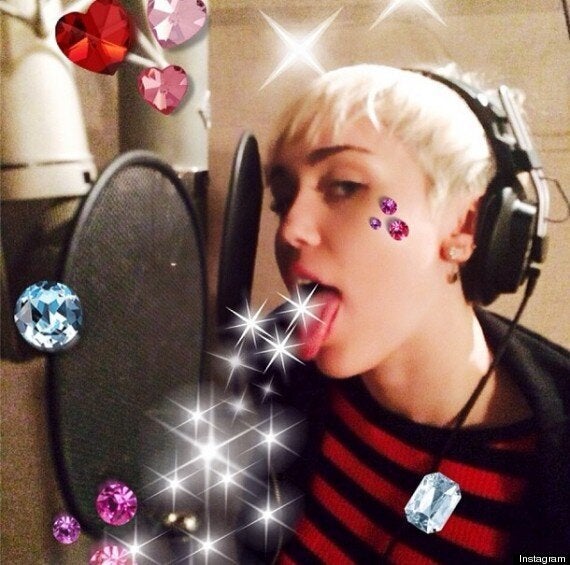 Wayne also shared a customised snap of Miley
Wayne also joined Miley on stage at her latest 'Bangerz' gig in Tulsa.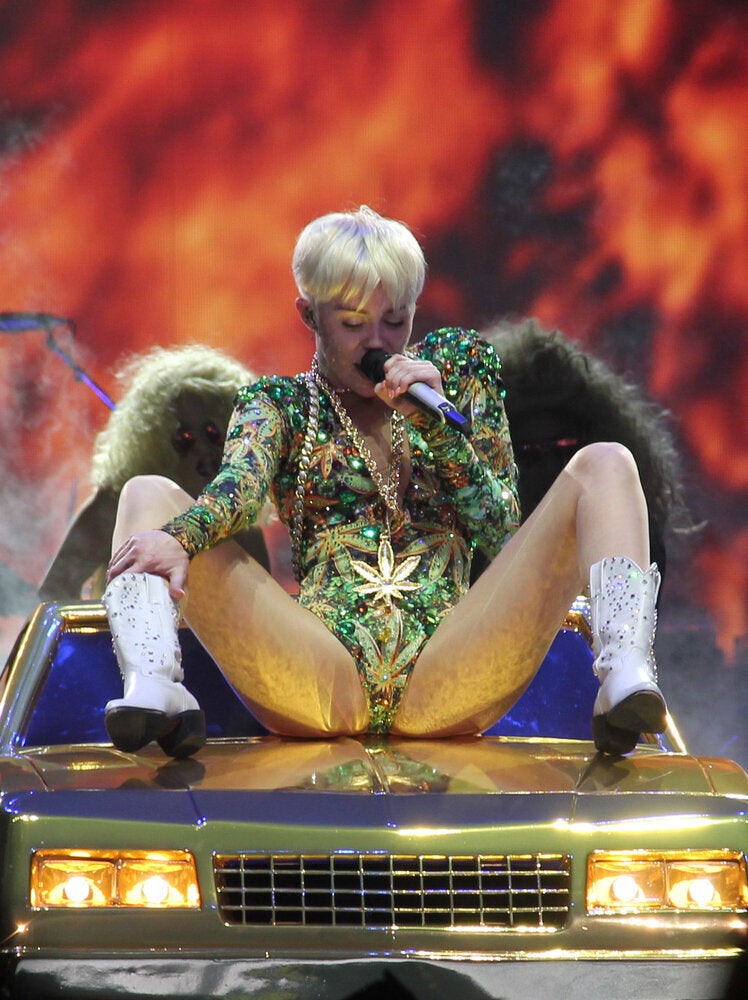 Miley Cyrus Bangerz Tour
Popular in the Community