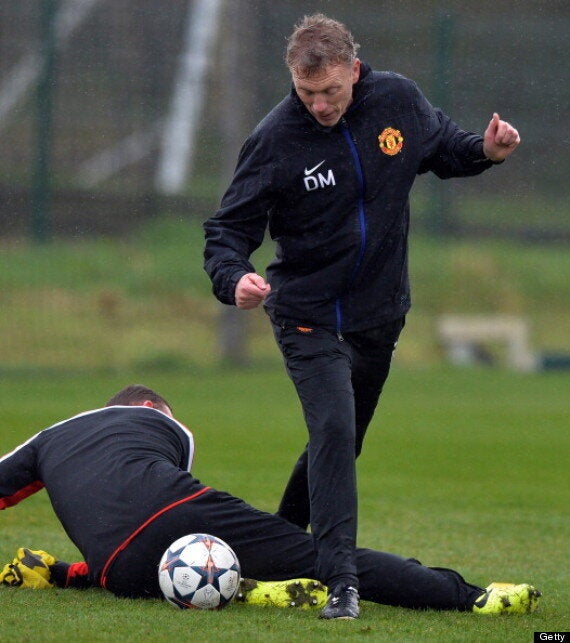 "This playing against United lark really is too easy."
But in a rare moment of composed class during his turbulent time at United, Moyes evaded the challenge, much to his delight.
United are preparing for their Champions League round-of-16 second leg against Olympiakos tomorrow night.
United were ejected from both domestic cups in January and are 18 points adrift of Premier League leaders Chelsea.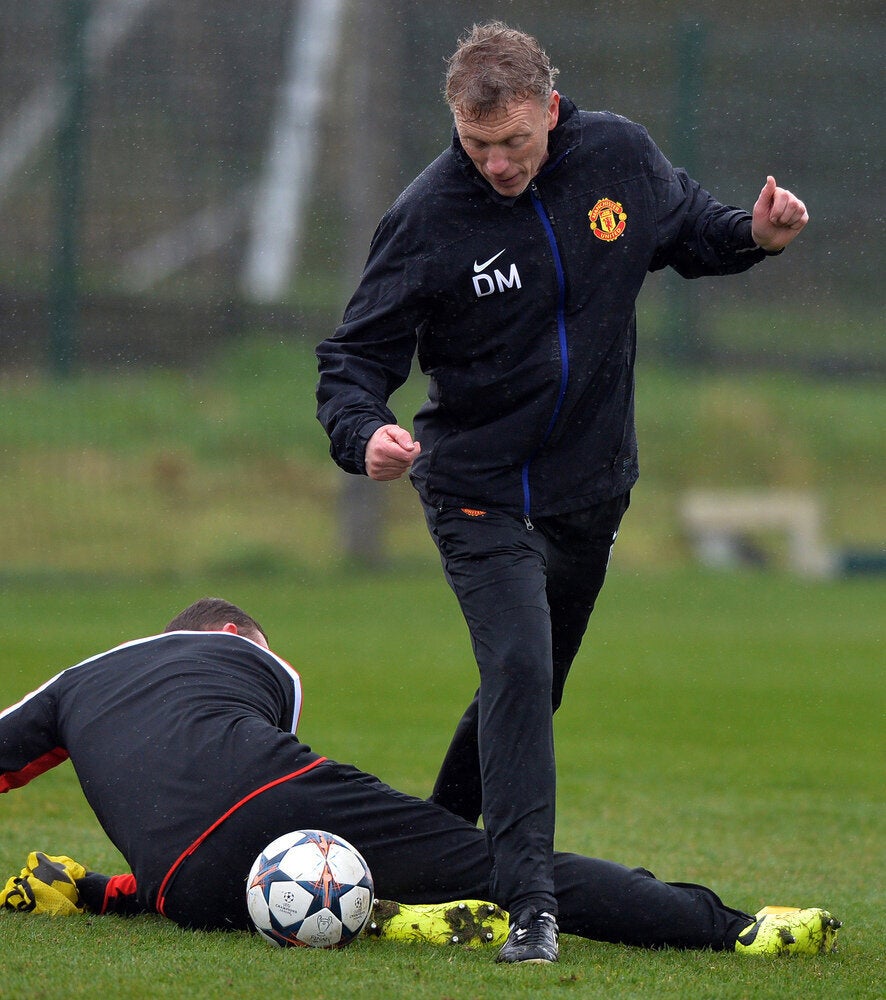 Moyes in training