A new club night is denying links to an events company which used a pro-rape video to advertise its events, but has admitted it is "filling a gap" after Tequila UK was shut down.
Despite the new night, Qualite, being an anagram of Tequila, the owners have said it is under different management to the controversial event, which resulted in student protests last year.
Tequila UK was originally hosted at Mezz Club in Leeds, which was shut down following the night's offensive promotion techniques and branding.
Reports Qualite, which will be opening at a club called the Faversham, is run by former Tequila staff appeared in student newspaper The Tab, while concerns were expressed by local councillors at the alleged link.
Tequila was previously banned from a club in Newcastle, after its "appalling" advertisements, which included a flyer depicting a woman in her knees in front of a man, with the slogan "come and swallow" next to the photo. The promotional material was distributed to residential areas, including houses where young children lived.

The promotion posters for Qualite
Councillor Neil Walshaw told The Huffington Post UK: "I am disappointed that the Faversham has chosen to host a night which has previously used such offensive marketing material. I, along with my Headingley Ward Colleague Cllr Janette Walker, will be watching 'Qualite' & The Faversham VERY [sic] closely. We will not tolerate the use of rape culture or other misogynistic materials in any way."
The councillors have asked students to keep an eye on the club night which will help scrutinise the night for any repeat of sexist blurs.
Tequila was subjected to harsh criticism following a video for its Fresher Violation night, which encouraged students to joke about rape - and asked one student whether they planned on "violating a fresher".
Below is an excerpt from the transcript from the video, which Tequila later removed:
Presenter: "How are you going to violate a fresher tonight?"

Student: "I've got one here with me who's just disappeared.. There she is."

Presenter: "And what are you going to do to her tonight?"

Student: "Well she's paying for the cab, she's paying for the drinks."

Presenter: "Strong."

Student: "She's going to get raped."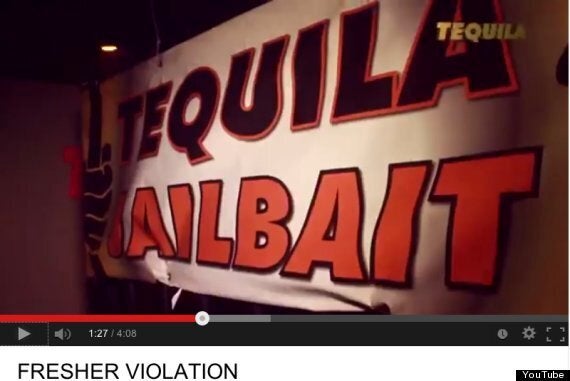 The club night had a "jailbait" cage - which was featured on the video
A spokesperson for Qualite told The Huffington Post UK the night is "simply filling a gap in the market" as there has been a demand for "a night like tequila since its closure".
He claims despite allegations the night is just a rebrand of Tequila, it is under different management and run by different people.
When asked how they will ensure Qualite is different he responded: "I don't know what it's going to be, we've only planned this one night."
Tequila's original venue, Mezz, was shut down following the investigation due to overcrowding, underpouring customers and selling drinks past their sell by date.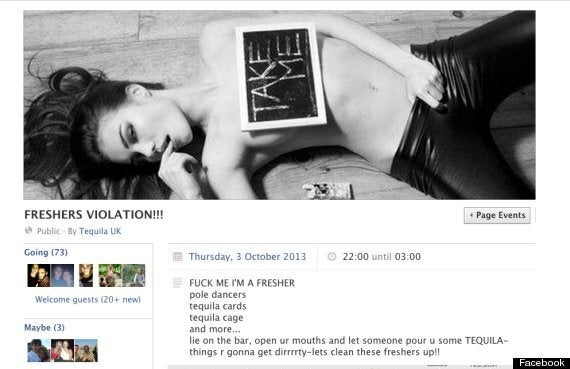 The club night's Facebook page
A post on Tequila UK's Facebook page stated it would be back in 2014, however this has since been removed, and new night Qualite is set to return on the 27th of March.