The desperate families of those on board the missing Malaysia Airlines plane have threatened to go on hunger strike, as frustrations escalate over a lack of information surrounding the fate of the flight.
The loved ones of Chinese passengers aboard flight MH370 said they would begin the strike Tuesday, as they demanded answers from Malaysian officials.
Wen Wancheng, who is awaiting news of his son, said he has heard relatives talk about going on hunger strike in a bid to gain more information. Families of those on board wait anxiously for news
"The Malaysian ambassador should be presenting himself here. But he's not," Wen said, speaking as the search entered its 11th day.
Another woman, who declined to give her name, said: "Since they haven't given us the truth about those people's lives, all of us are protesting," the woman said furiously.
"All the relatives are facing mental breakdowns," she added.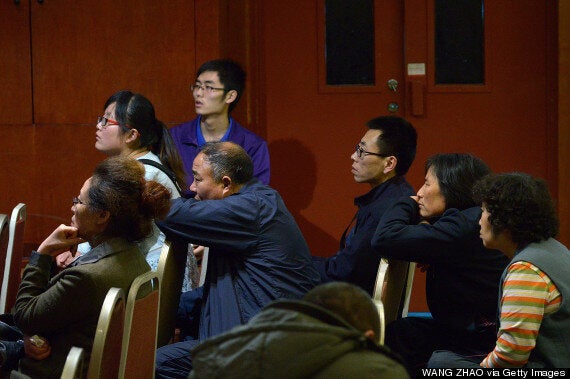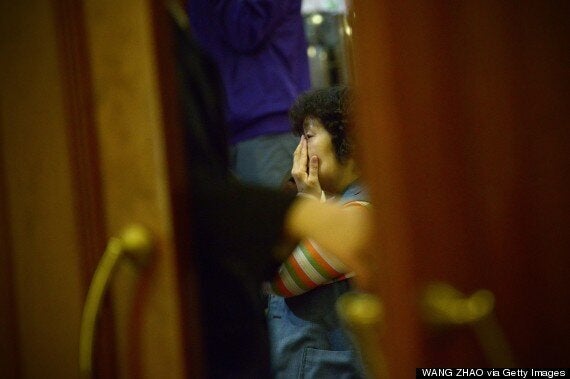 Wen also said some of the relatives had stopped going to the meetings, given how long they had been waiting for information.
"It doesn't mean giving up," he added. "It's normal to return home. Like me, I have been out for a long time." Two-thirds of the passengers on the flight, which had 239 people on board, were Chinese.
Efforts to find the aircraft are focussing on two vast air corridors north and south of the plane's last known location.
No trace of the plane has been found since it vanished on March 8. Investigators are increasingly convinced it was diverted perhaps thousands of miles off course by someone with deep knowledge of the Boeing 777-200ER and commercial navigation.
Search efforts are focused on two corridors - one stretching from the border of Kazakhstan and Turkmenistan to northern Thailand, and another from Indonesia to the Indian Ocean.