Ever since Kylie Minogue's perfectly formed derriere and a pair of now legendary gold hot pants helped catapult her back onto the pop scene back in 2000 in the video for 'Spinning Around', we've been wondering when her bottom would next be putting in an appearance - and the wait is finally over.
Kylie has stripped down to a bum-flashing white leotard and a very impractical pair of red stilettos for a steamy workout in the uber sexy video for her new single called (wait for it) 'Sexercise'.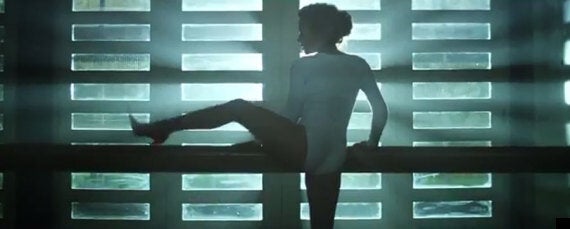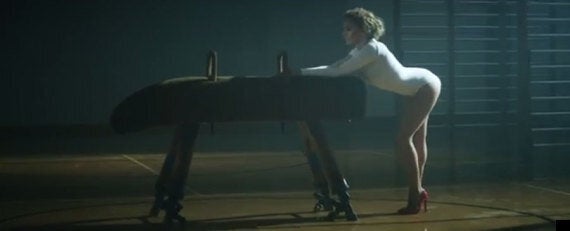 Kyles is joined by a group of similarly clad ladies in the clip as she instructs us to 'bounce' whilst, yep, you guessed it, bouncing around on Swiss ball.
That'll explain the 'Parental Advisory' warning at the start of the flith fest video.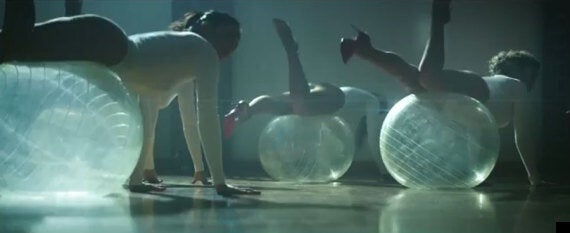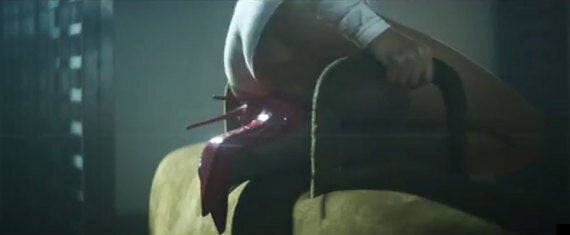 And no wonder the 45-year-old is in such amazing shape judging by the amount of sweat dripping off her and her dancers by the end of the clip.
Watch the video in full below...
Related