Officers probing the disappearance of Madeleine McCann are focusing on a lone intruder who sexually abused five girls during a series of break-ins at holiday homes in the Algarve, Portugal between 2004 and 2010.
The man is described as tanned and dark-haired and is suspected of breaking into 12 properties where British families were staying over that time period.
Four of the break-ins saw five girls aged between seven and 10 years of age sexually assaulted. These occurred between 2004 and 2006. Madeleine McCann has been missing since 2007
Madeleine, who was then nearly four, disappeared from her family's holiday apartment in Praia da Luz in Portugal's Algarve on May 3 2007, as her parents dined at a nearby tapas restaurant with friends.
Met Police Detective Chief Inspector Andy Redwood described the man as "an offender who has got a very, very unhealthy interest in young white female children, who is attacking whilst they are on holiday in their beds."
In six of the 12 break-ins being scrutinised by police, the suspect is reported to have sat on or got into bed with young girls, two incidents of which occurred in Praia da Luz.
If you know the suspect or have been a victim of a similar crime, call 0800 0961011 from within the UK. The number for non-UK residents is +44 207 1580 126. Or contact Crimestoppers anonymously on 0800 555 111.
They had previously been discounted by Portuguese investigators because they are spread over a wide geographical area (also comprising four in Carvoeiro and six in the Vale da Parra, Praia da Gale district) and there were no apparent attempts at abduction.
Nine of the 12 incidents were reported to Portuguese police at the time they happened, and details of three of those became known to British investigators only after they made televised appeals last autumn. The intruder was described by two of the families as wearing a long-sleeved top like this one
DCI Redwood said two of the families described the intruder wearing a distinctive burgundy long-sleeved top, and one said that it had a white circle on the back.
In nine of the break-ins nothing was taken, and in the remainder "low-level" items were stolen, such as cash.
The man was described as talking English slowly, with a foreign accent, and remaining calm even when he was disturbed.
"While I completely accept that there are differences (between the break-ins and the McCann case), there is no abduction that we can see, but the assumption from that is that Madeleine McCann has been abducted. That may not necessarily follow with all our thinking about what may have become of Madeleine McCann.
"It is really critical for us to identify this offender and prove or disprove whether he was involved in Madeleine's disappearance."
DCI Redwood said that if names are put forward, his team will be able to eliminate suspects from their inquiry, suggesting police have DNA on file.
His team had previously appealed for help identifying a man who was seen carrying a child towards the sea on the night that Madeleine, then aged three, vanished, as well as a group of men who were seen lurking near the holiday apartment where her family was staying.
The team currently have 38 people classed as "persons of interest" to the inquiry and are also sifting through details of 530 known sex offenders whose whereabouts they cannot account for.
Of those, 59 are classed as high priority and some of those are British.
It was believed officers from the Met wanted to locate and question three burglars operating in the area after mobile records revealed they made an unusually high number of phone calls to each other shortly after the little girl vanished.
In the days before Madeleine's disappearance, the trio in question are reported to have raided another holiday flat in the same resort, awakening a child, but fled after the parents returned.
The Portuguese police attached no significance to the earlier incident, but one theory is that the burglars may have panicked after waking Madeleine by mistake and decided to take her with them, the Daily Mail writes.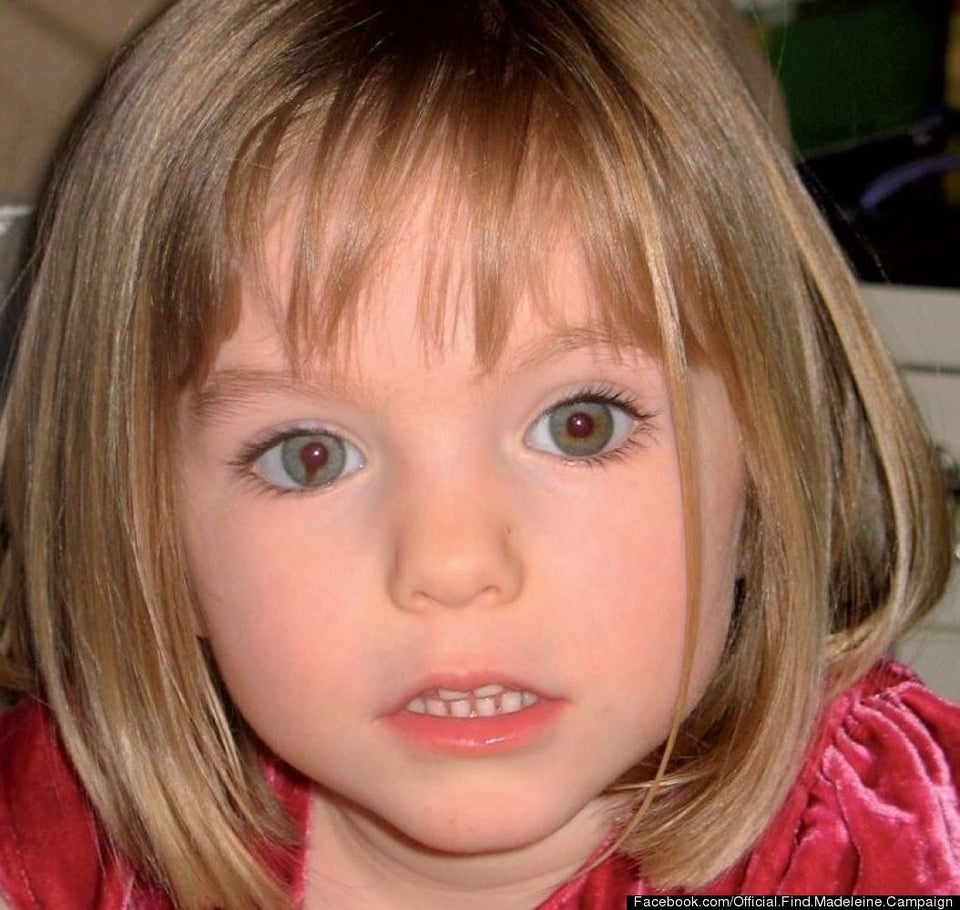 Madeleine McCann