A couple who lost more than 10st between them, look healthier and younger than when they got married 20 years ago.
Graeme and Lisa Wharton now weigh less than they did when they married in 1994 and have been named Slimming World's Couple of the Year.
They are both the lightest they have been in their adult lives after trading a diet of white bread rolls, crisps, chocolate and frozen ready meals with chips for healthier alternatives including eggs, fruit and plenty of vegetables.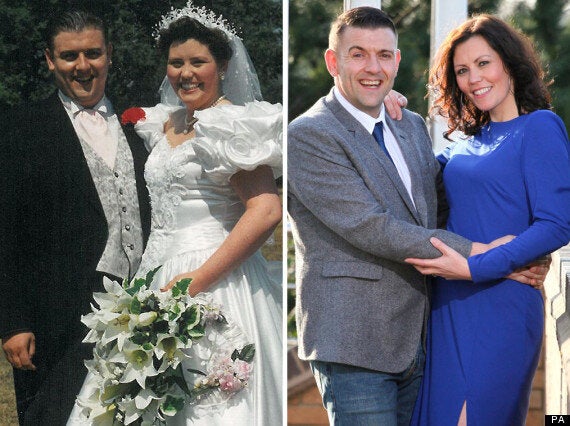 Mrs Wharton, 41, said the couple struggled with their weight since they were teenagers.
She said: "My family always described me as 'from good stock' or 'big-boned' and Graeme was just told he had 'puppy fat' so neither of us worried too much about our size.
"Then I suppose when we got together we were happy and content and, like a lot of couples, that saw us gain more weight."
The couple met in 1989 when Lisa was 16 and Graeme was 17. They married five years later and had two children - Jack, now 18, and Alice, now 15.
Mrs Wharton said: "I wore a size 18 dress on our wedding day and Graeme's suit had a 48 inch waist.
"I always say we were blissfully ignorant because we were just young and content, we didn't realise how big we were or the health implications of our weight. We didn't think about what we were eating and just concentrated on enjoying our children."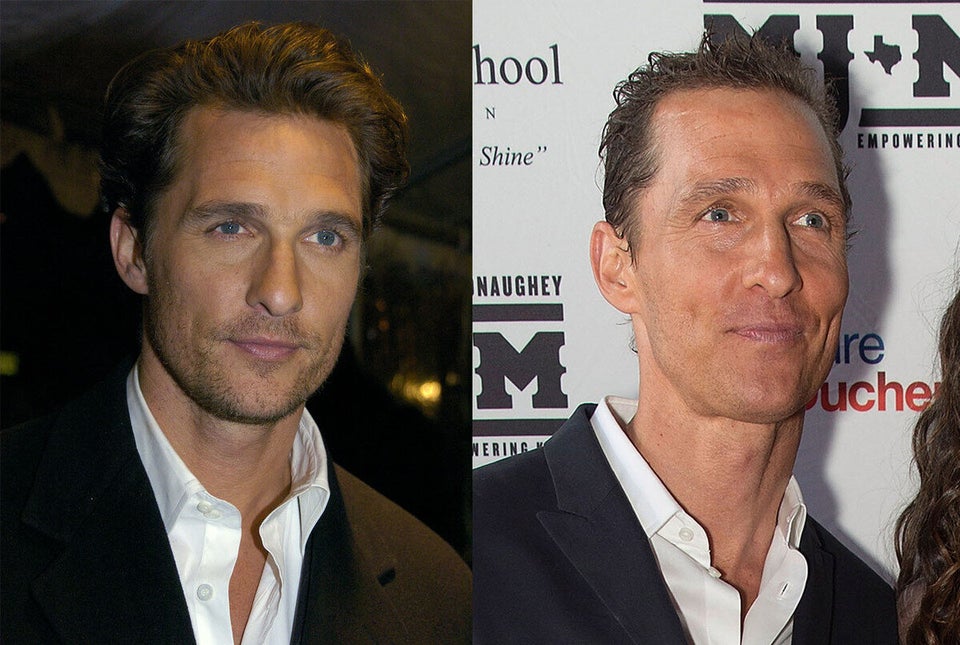 Weight m
Mrs Wharton joined Slimming World in 2006 and lost 4st 7lbs but stopped attending the weekly group because of new work commitments.
She rejoined in January last year and her husband decided to accompany her.
Mr Wharton, 42, who works as a taxi driver, said: "The turning point for me came on Christmas Day 2012. We got dressed up for dinner, put our gladrags on as you do, but I felt so uncomfortable in my smart trousers and shirt because they were tight and I felt like I was spilling out over my trousers. I ended up going home to put my joggers on and that's when I knew I needed to do something.
"I think people expect it to be really nerve-wracking for a man to join a group like Slimming World but I honestly didn't worry because I had Lisa with me and there were lots of other couples there so I wasn't the only man. We always have a laugh."
The whole family has since changed their diet.
Mr Wharton said: "Jack has started making his own healthy wraps for college and Alice often takes a pasta salad in a little lunchbox. We've never forced it on them because they're kids after all, but it's great to know that they're growing up with much more knowledge and awareness about healthy eating than we did."
Mr Wharton has lost 5st 6lbs, dropping from 19st 10lbs, and his waist has slimmed from 48 inches to 34 inches.
Mrs Wharton lost 4st 12lbs from her original weight of 15st 61/2lbs, dropping from an 18-20 dress size to a 12.
The couple also took up walking, which progressed to running, and Mrs Wharton also joined a local bootcamp class.
They have both signed up for the Great North Run in September, with Mr Wharton fundraising for Meningitis Now and Mrs Wharton running for Sunderland AFC's The Foundation of Light.
Mrs Wharton said: "We've got our wedding anniversary and the Great North Run, and now winning Couple of the Year makes it even more special.
"We're just looking forward to the next 20 years of marriage and all that it holds now we're healthier and fitter than ever."