Geoffrey Thomas, the editor of website airlineratings.com, told Radio 4's Today programme that a live feed from the Australian search aircraft indicated that "there is certainly something there".
Aircraft searching for debris that may be related to the missing Malaysia Airlines flight have picked "multiple returns", said the Australian commentator.
Malaysia's acting transport minister Hishammuddin Hussein told a press conference on Thursday morning that the sightings were "credible" but added they were still to be confirmed.
Four aircraft have been deployed in the past 24 hours to the search area, 2,700km southwest of Perth in western Australia, to identify two objects detected by the Australian Maritime Safety Authority (AMSA) earlier this week.
However the first plane to fly over the area was unable to spot any debris due to poor visibility.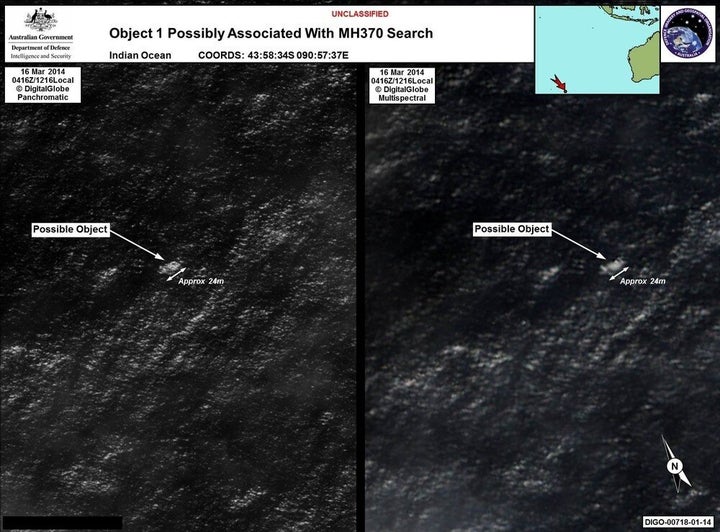 Satellite image of objects that may be possible debris of the missing Malaysia Airlines Flight
The objects were detected south east of the original search areas in the south Indian Ocean, stated Australian Prime Minister Tony Abbott in an address to parliament.
Thomas said: "The feed from search aircraft is picking up multiple returns from debris area. Signs are that this may be the wreckage."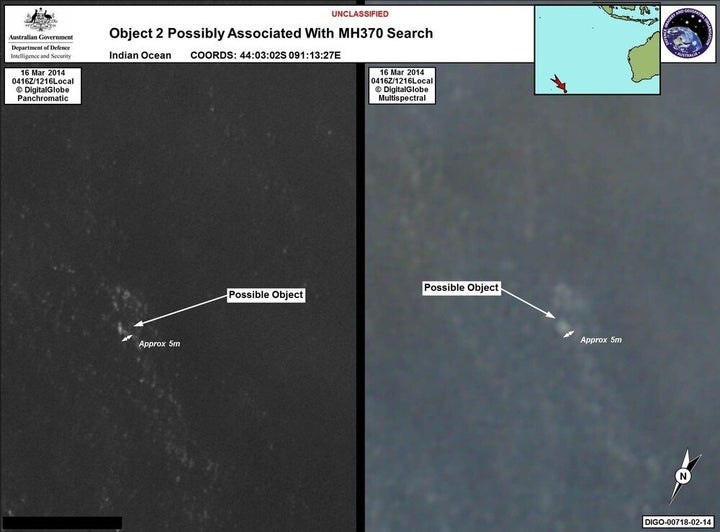 Satellite image made available by the AMSA on March 20, 2014
The location of the debris would support the theory that the plane had been deliberately set course on this particular course, ran out of fuel, and plunged into the ocean, he said.
Thomas added that a recovery could be 'mission impossible' for search teams.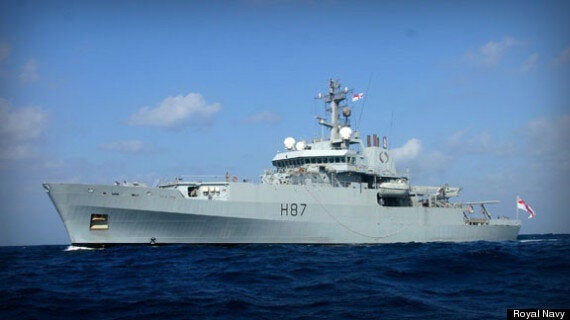 Survey ship HMS Echo has been sent to help with the search
"The ocean floor is 10,000 feet down and we're approaching winter, when the sea can swell up to 30-40 metres in height, so it would be a very challenging recovery."
The Ministry of Defence has announced that it is sending a survey ship, HMS Echo, to help with the search.
The ship, which was put into service in 2002, is 3,470 tons and has previously been deployed in the Persian Gulf and the Mediterranean as well as a previous four-year spell in the Far East.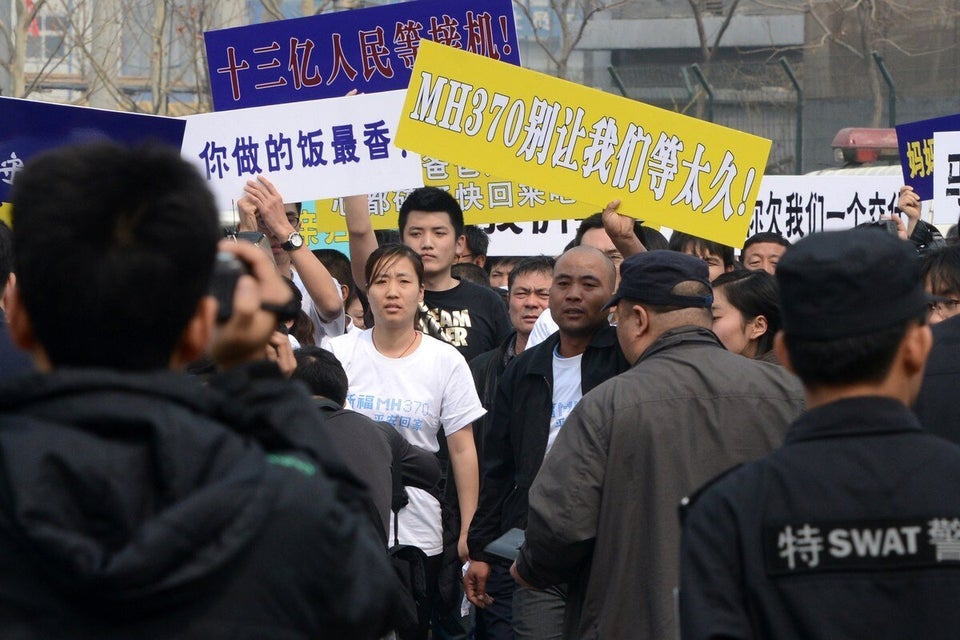 Malaysia Airlines Flight Disaster In Pictures
Related