Detectives investigating the disappearance of Claudia Lawrence are seeking to trace two men and two vehicles seen near her home.
Senior officers have been announcing new lines of inquiry on the fifth anniversary of the day she failed to turn up for work at York University in 2009.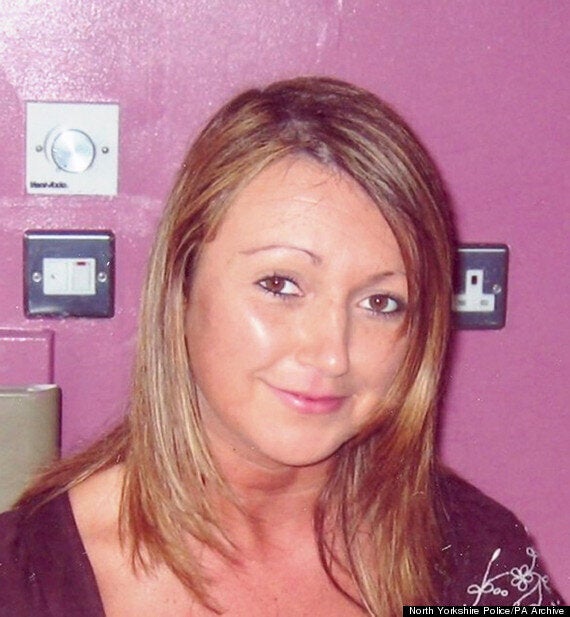 Police believe something happened to Claudia Lawrence on her way to work
They have also found the DNA profile of an unknown man on a cigarette butt in the university chef's Vauxhall Corsa.
Detective Superintendent Dai Malyn, who is leading a new review of the case, has told BBC1's Crimewatch programme that attempts to trace one particular man could be "hugely significant".
He was seen outside her house in Heworth Road by a witness at 6.45am on the morning of Miss Lawrence's disappearance - 19 March - and was described as 55 to 65, with grey mid-length hair, and wearing a three-quarter length sandy coloured mac.
"It's really important we trace that man." Mr Malyn said.
Police also want to find a man in his 30s, about 5ft 8in tall, with very tidy brown hair with a fringe, who was seen in the road in the week before her disappearance.
"It looked as if he was looking for an address, he was on the phone, and he had a rucksack on his back," Mr Malyn said.
"He appeared to walk up to a green door, which we thought was Claudia's door, and a lady at the door appeared surprised, but then let the man in."
Police also want to trace the owners and users of a Vauxhall Astra van which was parked opposite her house at about 9pm on the evening of 18 March, and a light hatchback car, possibly a Ford Focus, which braked unexpectedly in her road at 5.42am the next morning.
"What we want to know if why did that vehicle brake, who was in it, and did it stop to give her a lift to work," Mr Malyn said.
North Yorkshire Police launched a review of the investigation last year after a new major crime unit was established by the force.
Miss Lawrence was 35 when she was reported missing by her father, Peter, on March 20 2009.
She was last seen at around 3.05pm on18 March, walking back towards her home, and that night she spoke to both her parents on the phone.
It is thought something happened to her after she left for work early the following day.
Mr Malyn's team has spent two months re-examining Miss Lawrence's small, terraced home.
Police have said before that Miss Lawrence's mobile and rucksack have never been found and on Wednesday they said her hair straighteners also appeared to be missing.
Mr Malyn said: "From the review of all the evidence available, including the fact that Claudia's bed was made and it appears that she had eaten breakfast and brushed her teeth, it is our belief that she had left for work on the morning of Thursday 19 March 2009.
"What is unusual is that Claudia's GHD hair straighteners - model number 14.4.1B and purchased in May 2007 - were missing from her home.
"From our inquiries, it is doubtful that she would take them to work in her blue and grey Karrimor bag which has also never been found."
He said techniques not available in 2009 had uncovered additional fingerprints that need to be identified.
Mr Malyn said: "There is also other DNA material from items examined in the house that have been recovered. Forensic work is ongoing in respect of these items."
His team has also found the DNA profile of an unknown man on a cigarette butt in the Vauxhall Corsa.
The car was in a local garage at the time of the disappearance but Mr Malyn said the profile did not relate to any man who had yet come forward.
Yesterday Miss Lawrence's father, Peter, discussed the "torture" his family had suffered through five years of not knowing what has happened to her.
Her sister, Ali Sims, told Crimewatch that Miss Lawrence's portrayal in the press at the time as a manhunter was "so unfair".
"Yes, she was pretty, she had lots of admirers, it's just how a normal 35-year-old would lead their life," she said.
"We know that a lot of people came forward at the time, but there are still some people that we want to come forward.
"Imagine living with not knowing what has happened to a member of your family, day in day out, for five years, the wondering. We just need to know what's happened to her, we need to find her."
Popular in the Community