Malaysian Airlines flight MH370 has been missing for nearly two weeks. But Fox News host Bill Hemmer has urged everyone not to give up the search - because it took us ages to find Noah's Ark.
During an interview with aviation attorney Salvatore Lagonia, Hemmer speculated that it might take some time to find the missing jet.
"It took us what 100 years to find the Titanic," he said. Ok. Good point. Let's not lose hope. "It took us 2,000 years to find Noah's Ark." Wait. Hang on.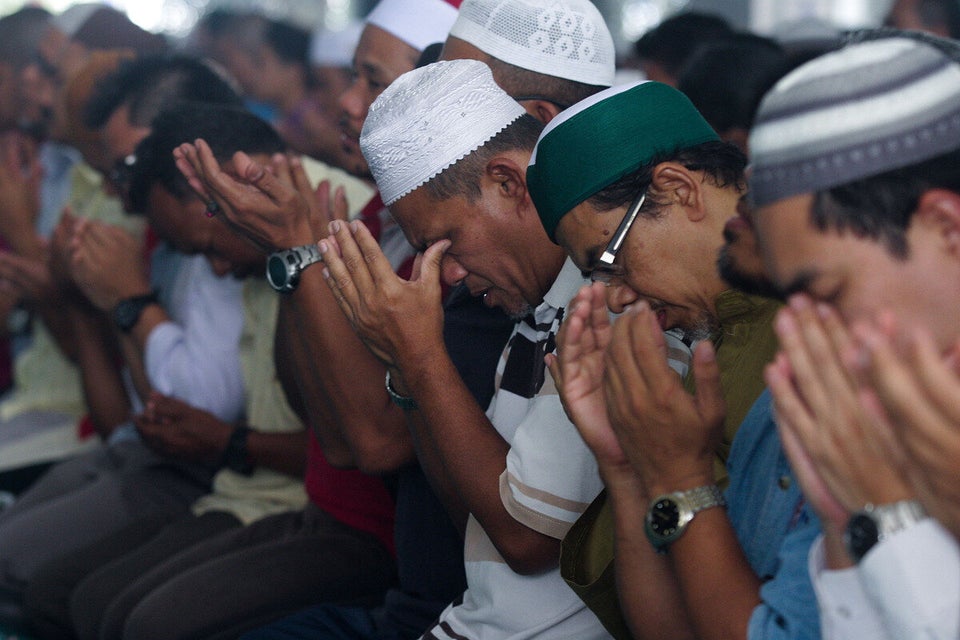 Ten Heartbreaking Pictures Of Malaysians Praying For Flight MH370
Earlier on Thursday, it was revealed that 18 ships, 29 aircraft and six ship-borne helicopters have been deployed across the search region.
The multinational search for the plane has focused on two vast search corridors: one arcing north overland from Laos towards the Caspian Sea, the other curving south across the Indian Ocean from west of Indonesia's Sumatra island to west of Australia, according to Reuters.
Along the northern corridor are two planes from Malaysia, one from Japan and one from the US.
Searching the southern corridor are 25 aircraft, including two from Malaysia, five from Australia, three from China, four from Indonesia, two from India, four from Japan, one from New Zealand, two from south Korea, one from UAE, and one from USA.
The UK is also contributing to the search, deploying survey ship HMS Echo, the Ministry of Defence.