Any doubts over the readiness of the international community to come to the aid of missing flight MH370 were quashed at a press conference in Kuala Lumpur, Malaysia.
The Malaysian jet has been missing for nearly two weeks after disappearing on a flight from Kuala Lumpur, Malaysia to Beijing.
Malaysian Transport Minister Hishammuddin Hussein outlined the impressive contributions of governments from across the globe, which have seen 18 ships, 29 aircraft and six ship-borne helicopters deployed across the search region.
However, the one piece of information the families of passengers want most, was still the piece they don't have, he noted: "The location of MH370."
He added that until the country was certain they had located flight MH370, the search and rescue operation would carry on.
"As long as there is hope we will continue," said Hussein.
Earlier today, Australian search teams were sent to identify debris located on radar in the South Indian Ocean that could relate to the missing Malaysian jet.
However, according to the Australian Maritime Safety Authority's emergency response division, an area of 23,000 square kilometres (8,800 square miles) has already been covered without success.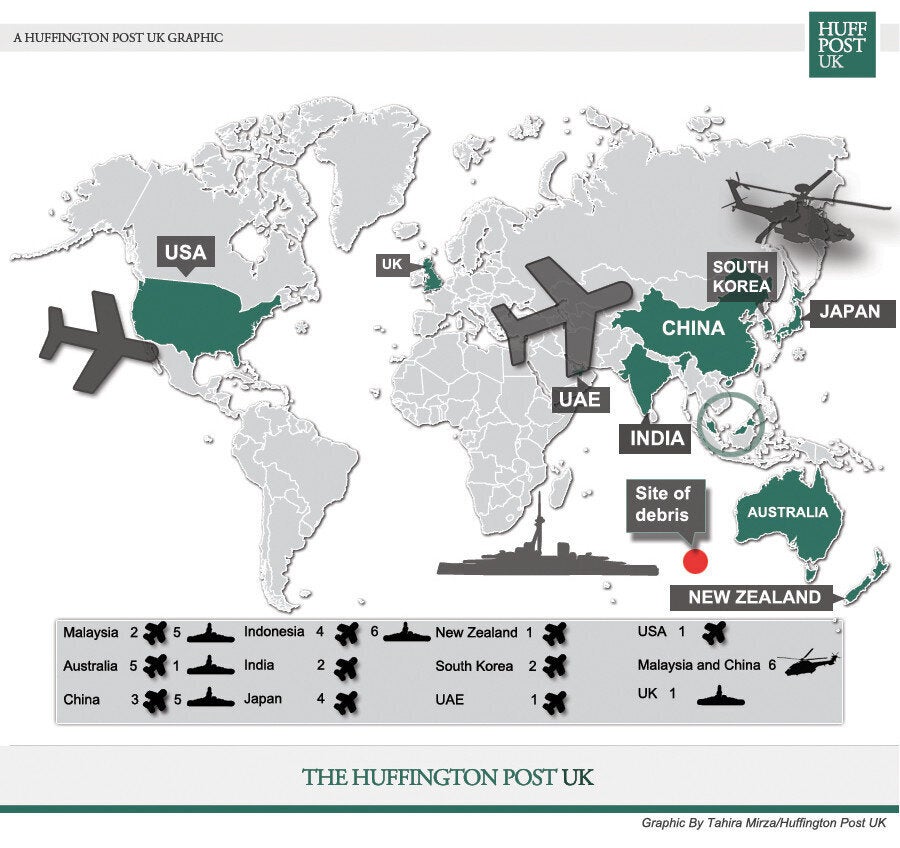 Twenty-eight countries are currently working directly to find the missing aeroplane, which went missing on March 8 with 239 people on board.
These include: Kazakhstan, Uzbekistan, Tajikistan, Afghanistan, Pakistan, Nepal, Bhutan, Burma, Thailand, China, Indonesia, Australia, United Kingdom, Malaysia, India, Bangladesh, Brunei, France, Japan, Kyrgyzstan, New Zealand, Philippines, Russia, Singapore, South Korea, Turkmenistan, United Arab Emirates, and Vietnam.
The multinational search for the plane has focused on two vast search corridors: one arcing north overland from Laos towards the Caspian Sea, the other curving south across the Indian Ocean from west of Indonesia's Sumatra island to west of Australia, according to Reuters.
Along the northern corridor are two planes from Malaysia, one from Japan and one from the US.
Searching the southern corridor are 25 aircraft, including two from Malaysia, five from Australia, three from China, four from Indonesia, two from India, four from Japan, one from New Zealand, two from south Korea, one from UAE, and one from USA.
In addition, there are 18 ships currently searching in the south: five from Malaysia, one from Australia, five from China, and six from Indonesia.
The six helicopters are split equally between Malaysia and China.
The UK is also contributing to the search, deploying survey ship HMS Echo, the Ministry of Defence.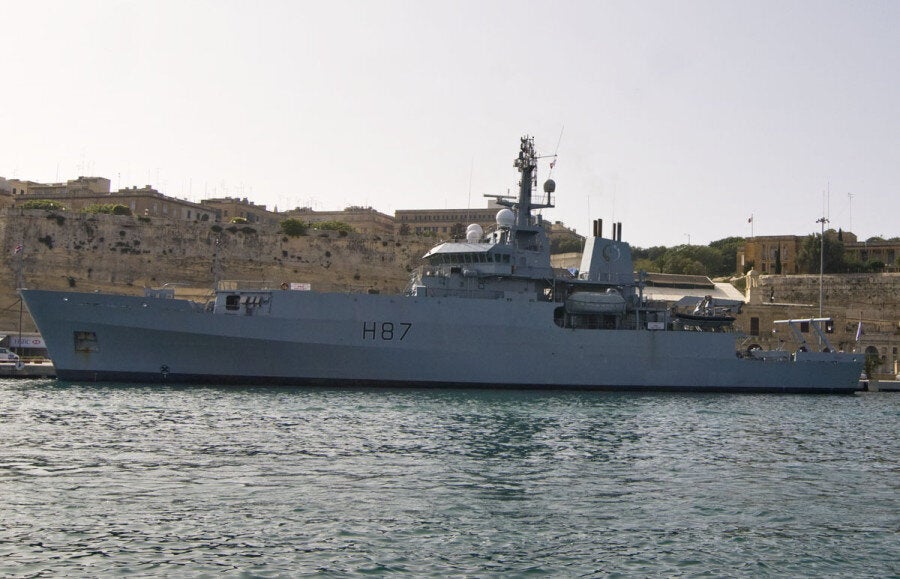 HMS Echo has been sent to help with the search
Hussein also highlighted that there had been 'no reluctance' by governments to release sensitive satellite information to aid the search.
When asked why it had taken four days for the images of the debris to be released, he responded: "The date of the images will have to be verified, but I can confirm we have had no reluctance from any government in this search and rescue operation."
Individual countries are also conducting searches with their borders. Laos, Cambodia, Thailand and Vietnam have begun extensive exploration of national territory, while Singapore is aiding the maritime search crews.
In addition, China has employed 21 satellites within its territory.
If the aircraft is successfully located, the next step will be to recover the jetliner's black box. Malaysian authorities note that this record of cockpit activity could explains the plane's mysterious change of course. Sailors recovering debris from the missing Air France jet, which crashed in 2009
The Malaysian government say they have been working closely with French aviation experts who handled the tragic Atlantic crash five years ago, when 228 lives were lost during a flight from Rio de Janeiro to Paris.
The black box from Air France AF447 was not recovered from the ocean floor until May 2011, nearly two years later.
"They had to deal with the families of passengers for two years after the crash. And this is information they are sharing with us, on how to deal with the raw emotions.
"We can only try and understand what they are going through. This is something we're getting advice on."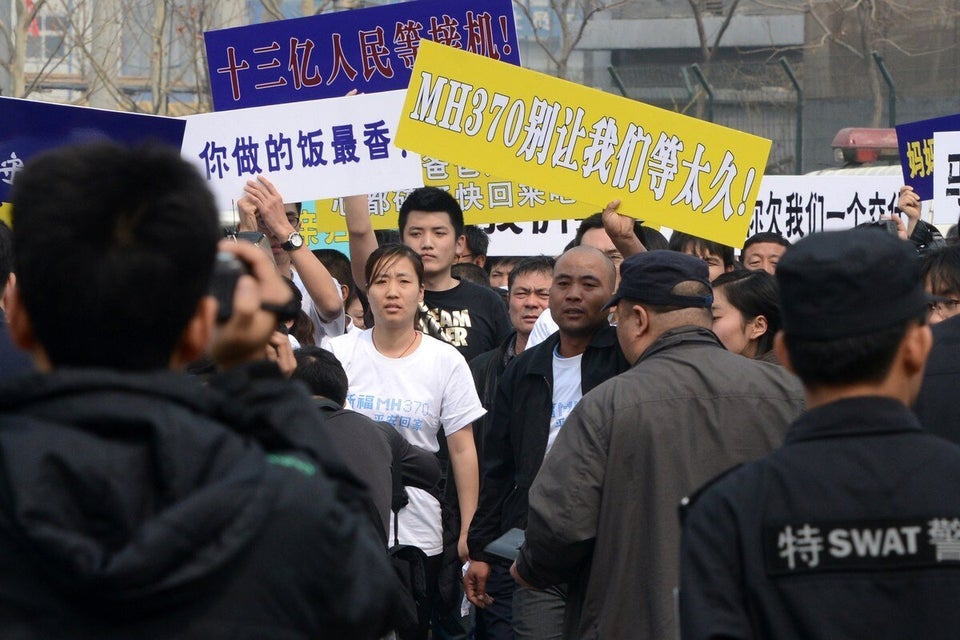 Malaysia Airlines Flight Disaster In Pictures