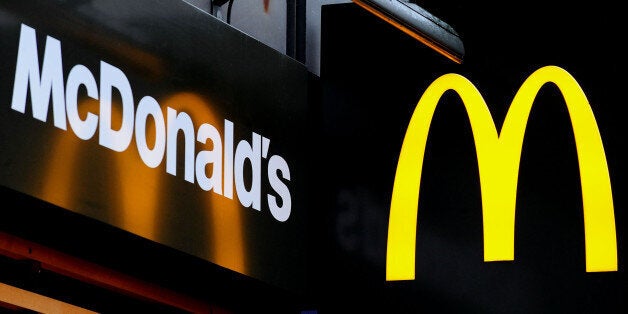 A man, who discovered the restaurant he was in had been raided by armed robbers while he was in the toilet, said it was like being in Sierra Leone.
Police were called after a man wearing a balaclava and brandishing a hand gun burst into the McDonald's in Eastgate, Peterborough, on Monday.
Afterwards self-employed electrical contractor Jon Benson took to Twitter to describe how he missed the drama but emerged from the lavatory to find the restaurant deserted.
He added that he had only been in the toilet for 10 minutes.
Mr Benson, who was in Peterborough for work, found staff and customers standing in the car park looking terrified. The raider made off with cash from the till.
Later he tweeted another message:
Cambridgeshire Police are examining CCTV of the incident which happened at about 10.45am.
Anyone with information should contact the force on 101 or Crimestoppers anonymously on 0800 555111.