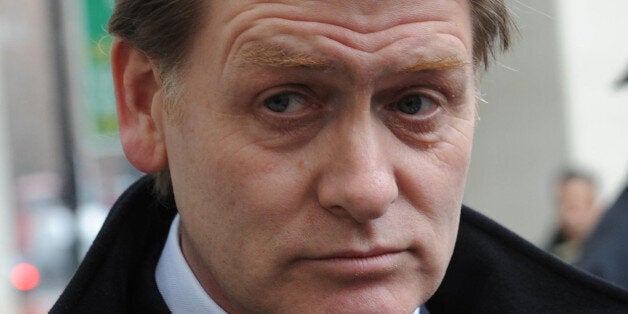 The 53-year-old pleaded guilty to an incident at Edinburgh Airport on May 19 last year.
Labour MP Eric Joyce gained a reputation for disturbing the peace in 2012, when he head-butted a Tory MP and attacked several other Conservatives in the Commons' Strangers Bar.
Speaking outside at Edinburgh Sheriff Court, Joyce said he would "reflect" on whether to continue as an MP until 2015.
He said: "My instinct is to stay but I don't know how I will feel in a few days."
Joyce also apologised to the airport staff, police and his constituents.
"I am very embarrassed that this has happened," he said.
"My constituents have seen this before, so they might think other apologies are not meant, but they are."
Asked if he had a problem with alcohol, Joyce said he had addressed such issues.
"I think I am well past that now," he said.