Tyson Fury made an abrupt exit from Thursday's press conference to preview his rematch with Dereck Chisora, tossing the top table aside and storming out after promising to knock his opponent out.
Fury had done most of the talking in London on Monday at the initial media event for the 26 July heavyweight bout, hurling a series of insults at his fellow Briton Chisora.
But on this occasion in Manchester - his home city, and that in which the fight will be held at the Phones 4u Arena - the 25-year-old kept things far more brief.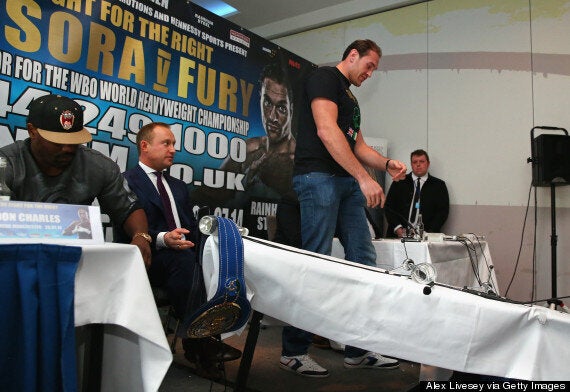 Tyson Fury turns over the top table and walks out of the Dereck Chisora
When asked for his opening remarks, Fury said: "All this mumbo-jumbo, great fights and all that - basically, let me tell you straight how it is."
He then stood up, grabbed a microphone, and declared: "Listen, I'm Tyson Fury, I'm the best heavyweight on the planet, this idiot is getting knocked spark out and I'm sick to death of this."
He added: "This motherfucker is going to sleep" before slamming down the microphone, attempting to flip the table over, jumping down from the stage and heading out of the room.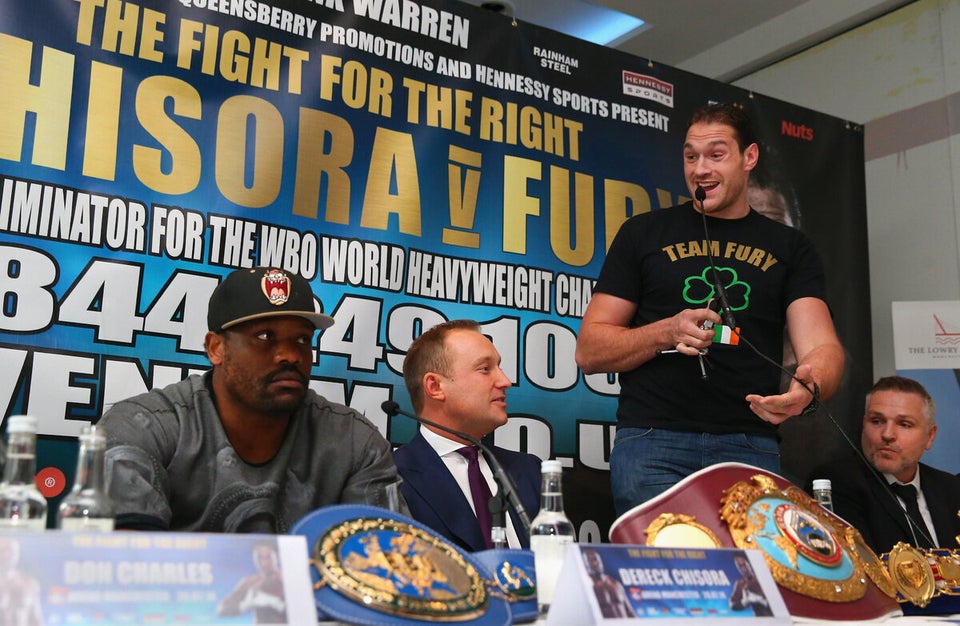 Fury and Chisora
An unimpressed-looking Chisora simply sat and applauded what he had seen in a sarcastic manner.
The 30-year-old had remained calm as Fury had taunted him on Monday and was again composed on Thursday.
Chisora said: "What can we say about that? Shall we give him a Golden Globe or not?
"He needs to get a bit of publicity - he needs people to talk about him. But we just laugh."
Popular in the Community