Arsenal's spectacular collapse at Chelsea descended into farce when Kieran Gibbs was mistakenly red-carded by referee Andre Marriner, instead of Alex Oxlade-Chamberlain.
Samuel Eto'o and André Schürrle put Chelsea into a 2-0 lead inside seven minutes before Oxlade-Chamberlain dived to divert Eden Hazard's effort - which was going wide - with his hand.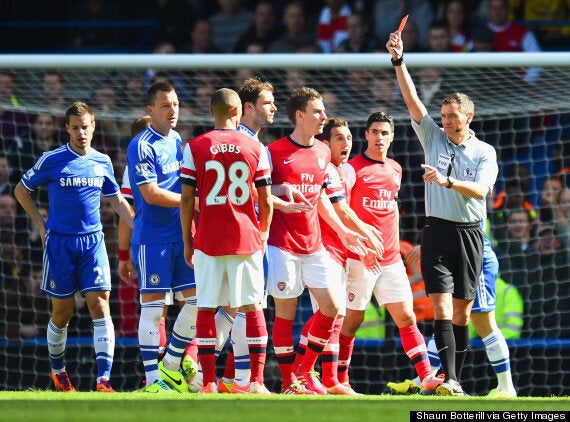 Marriner can expect a demotion, at the very least, next week
Marriner did not immediately point to the spot, but eventually gave a penalty in the 15th minute and, amid much confusion, flourished the red card in front of an incredulous Gibbs.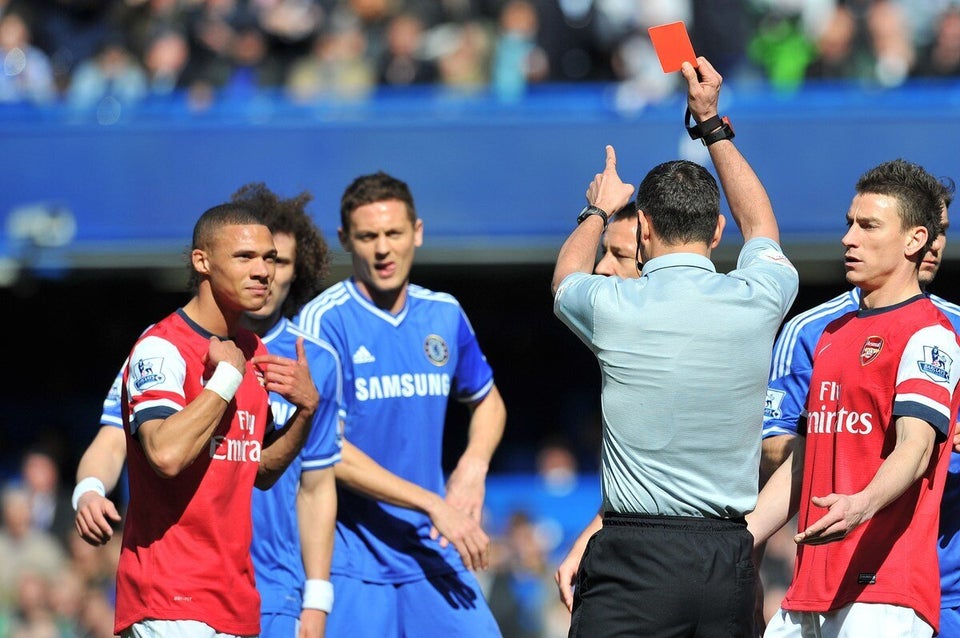 Chelsea v Arsenal
However, Oxlade-Chamberlain was filmed approaching the referee and appeared to say: "Ref, it was me." Hazard converted the spot-kick and Oscar extended Chelsea's lead to four in the 42nd minute.
Oxlade-Chamberlain was substituted at half-time.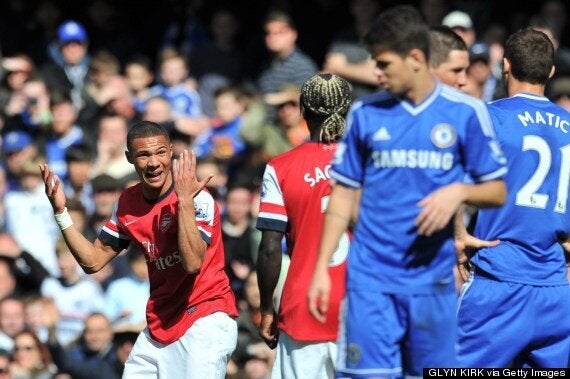 In 2008, Aalborg's Joey Beauchamp was mistaken for Michael Jakobsen in their goalless Champions League draw at Celtic and received his marching orders.
And earlier this term, Preston North End's Neil Kilkenny was dismissed even though teammate Joe Garner was involved in an altercation with Port Vale's Anthony Griffith.
Chelsea eventually won 6-0 on Saturday, equalling Wenger's worst ever defeat in his 1,000th game in charge of Arsenal.