The sketch opened with the iconic characters Del Boy and Rodney (played by David Jason and Nicholas Lyndhurst) unsuccessfully trying to sell 'signed' pairs of David Beckham's 'Golden Balls' underwear on their market stall, before being joined by the iconic footballer in a café.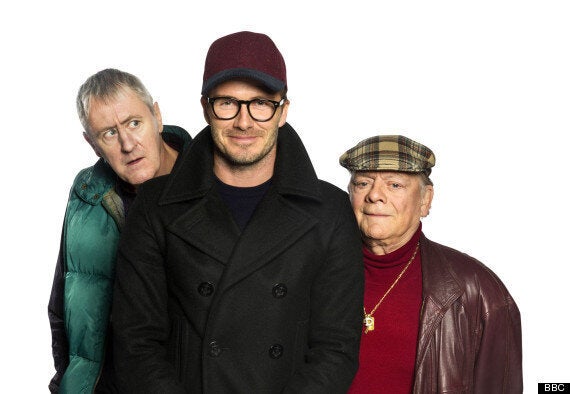 David Beckham on 'Only Fools and Horses'
The sketch poked fun at Beckham a number of times - including Del Boy mistakenly calling his son Brooklyn 'Brookside' - and it was great to see Becks being a good sport and playing along.
In the sketch Del Boy tries in vain to get David to model his underwear in public to drive up sales, to which he joked: "I can't go out in public in just my underwear. The last time I did that Fergie almost killed me."
David even referenced one of the most hilarious moments of the series when he tried to lean against a crate and fell past it, a call-back to when Del Boy did the same thing trying to lean against a bar.
He also gives Rodney some modelling tips when he finds himself forced to model, explaining: "A good model doesn't just walk... he glides. A good model doesn't just he turn... they oscillate."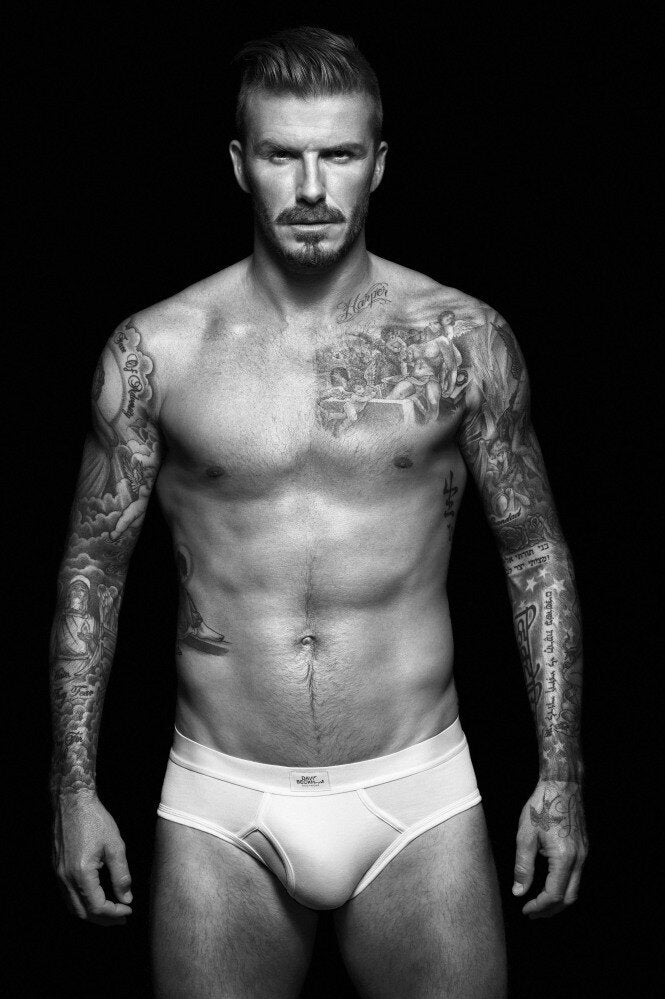 David Beckham Underwear Pics