Lady Gaga has unveiled the music video for the third single from her 'ARTPOP' album, 'G.U.Y.' (short for 'Girl Under You').
But before you press play you might want to make sure you're sitting comfortably and have a cup of tea at hand, because clocking in at just under 12 minutes long it's a bit of a bum-number.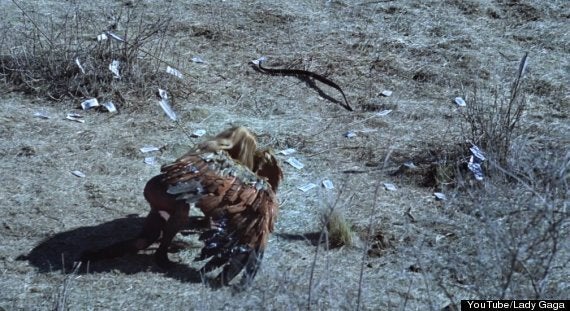 Lady Gaga surrounded by money with an arrow through her heart in the 'G.U.Y.' video
The clip opens in a typically modest way, with men in suits fighting with each other and throwing money around while Gaga lies wounded in a ditch next to them with an arrow through her heart - could this be an oh-so-subtle reference to a Twitter rant she posted back in January claiming her album's perceived lack of success was due to record company interference?
The clip then sees Gaga carried off to an Ancient Greece-inspired mansion while her song 'Venus' plays (that's right, this isn't so much a music video as a Lady Gaga jukebox musical), and as she is carried around a swimming pool, the Real Housewives of Beverley Hills are shown dressed in pink playing musical instruments and .
No, really. They're genuinely in the video.
From there it all takes a turn for the surreal, with hyper-colourful scenes of Gaga lounging around like a Greek goddess, performing elaborate (and rather racy, if we do say so) choreography... and making clones of Michael Jackson and Jesus.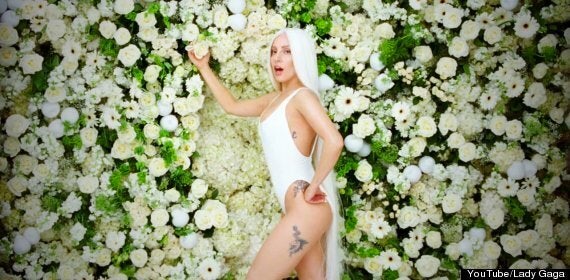 Lady Gaga in a long, white wig for the 'G.U.Y.' video
In other words, it's a typically bizarre Lady Gaga video, with added Real Housewives just for good measure.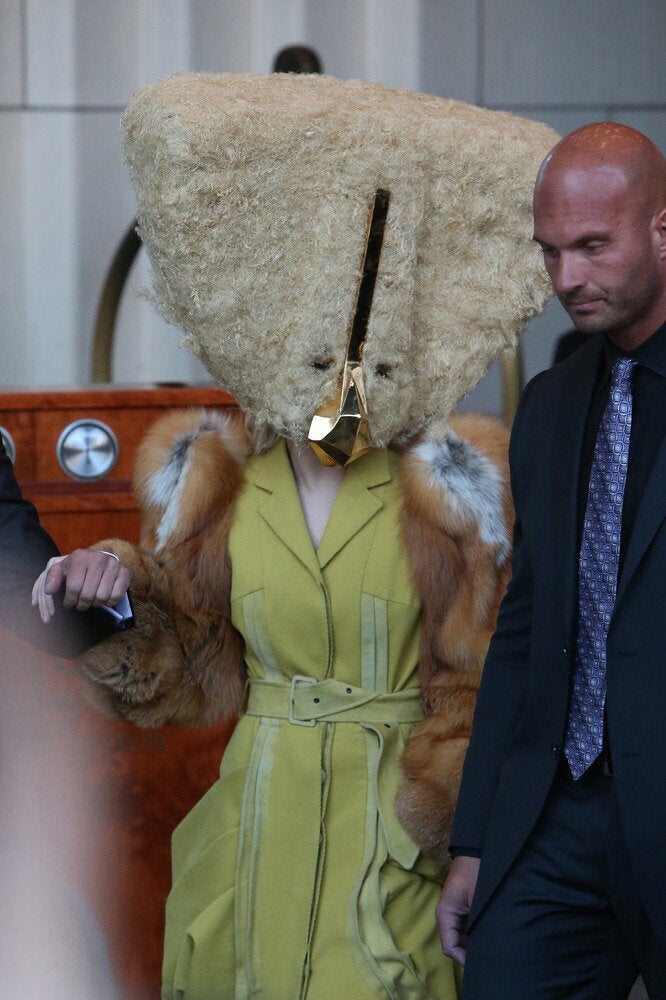 Lady Gaga 'ARTPOP' Launch, Berlin, Germany