Bob Crow has been remembered across London in a series of tube posters, by the organisation that he most frequently rallied against.
Poster tributes to the late RMT leader have been distributed to London Underground stations ahead of his funeral on Monday.
Twitter users posted pictures of the signs, created by the office of the Mayor of London and Transport for London, at various tube stations across the capital.
A spokesperson for TfL told the Huffington Post UK that it distributed the signs this morning in order to pay respects to Mr Crow.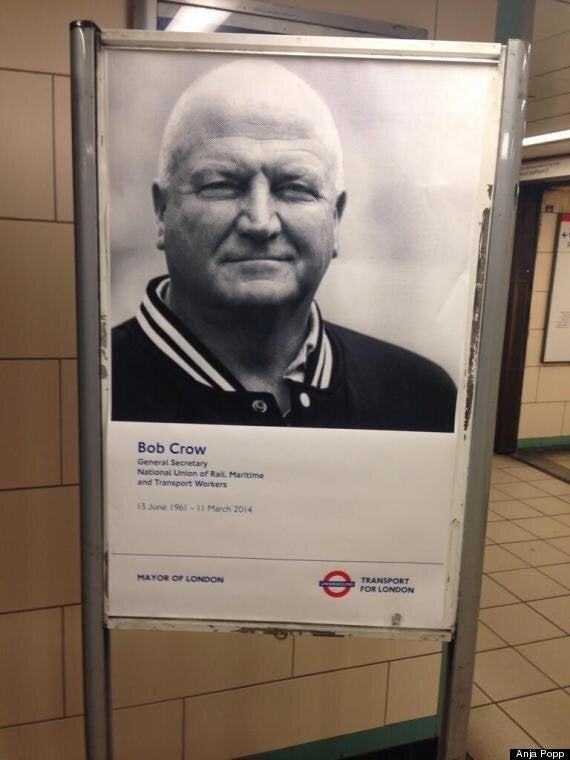 People have been sharing pictures of the posters on Twitter
Trade unionists from across the country, along with friends and colleagues of Mr Crow, have been invited to line the route of the union leader's procession.
The procession will include trade union banners and flags and will end at the cemetery gates.
The RMT executive said it hoped for a huge turnout at the annual May Day march in London to honour Mr Crow, who died earlier this month at the age of 52.
Mick Cash, the RMT's senior assistant general secretary, said Mr Crow's death had rocked the trade union movement, both in this country and around the world.
"The thousands of messages of condolence from every part of the globe are a testament to the courage, leadership and strength that Bob shared with so many people.
"Whilst Bob Crow's funeral itself will be a strictly private affair, his friends and family recognise that many people will want to show their solidarity, respect and support, both on the day itself and on May Day. These arrangements give everyone a chance to play their part."
The story continues below....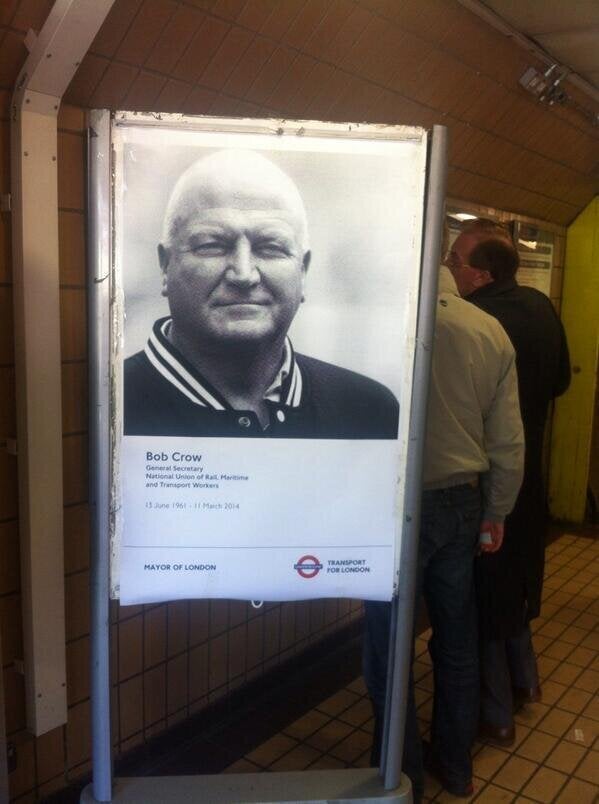 TfL Pays Tribute To Bob Crow With Tube Station Posters Ahead Of Late RMT Leader's Funera
RMT president Peter Pinkney said: "Bob's death leaves a massive gap in the lives of everyone who was fortunate enough to know him and represents a huge loss to the trade union and labour movement both in this country and internationally, and specifically, for the RMT members Bob led with such stunning success.
"We would repeat the call for the privacy of Bob's family and friends to be respected at this time."