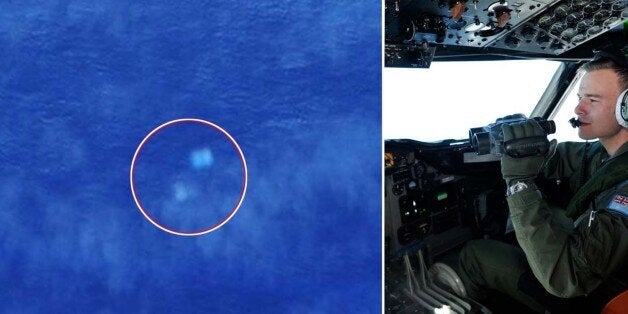 Malaysian authorities have said they can now assume "beyond doubt" that no one has survived on board the missing flight MH370.
In a emergency press conference, Malaysian Prime Minister Mohd Najib Tun Razak confirmed the new developments surrounding one of the most baffling aviation mysteries of our time.
He said satellite data showed that the plane flew along the area known as the southern corridor and its last position was in the middle of Indian Ocean, west of Perth - as far away from Australia as the distance between London and Moscow.
"This is a remote location far from any possible landing sites it is therefore with deep sadness and regret that I must inform you that flight MH370 landed in the Southern Indian Ocean," he said.
Malaysia Airlines said in a statement: "We deeply regret that we have to assume beyond any reasonable doubt that MH370 has been lost and that none of those on board have survived..we must now accept all evidence suggests the plane went down in the Southern Indian Ocean."
Relatives of the 239 passengers and crew have been informed of the "heartbreaking" news, the Malaysian Prime Minister also announced, based on new analysis by the UK Air Accidents Investigation Branch and tracking firm Inmarsat.
Mr Razak said that British firm Inmarsat had employed "a type of analysis never before used in an investigation of this sort".
Paramedics have been sent to the Beijing hotel where relatives were briefed, according to Jonathan Samuels from Sky News Australia. The families of the missing passengers have reportedly been offered flights to Australia.
The new objects were sighted about 1,550 miles south-west of Perth by a Royal Australian Air Force P3 Orion aircraft.
The objects are separate from several "suspicious" floating objects sighted by a Chinese search plane earlier today.