Jeremy Clarkson has caused outrage on Twitter after sharing a picture of oxygen masks on a plane not long after it was announced that the Malaysia Airlines flight MH370 had likely crashed into the Indian Ocean leaving no survivors.
The 'Top Gear' presenter - who is no stranger to controversy - posted the snap of the emergency oxygen masks to his official Twitter page, along with the caption: "The oxygen masks have deployed. Goodbye everyone."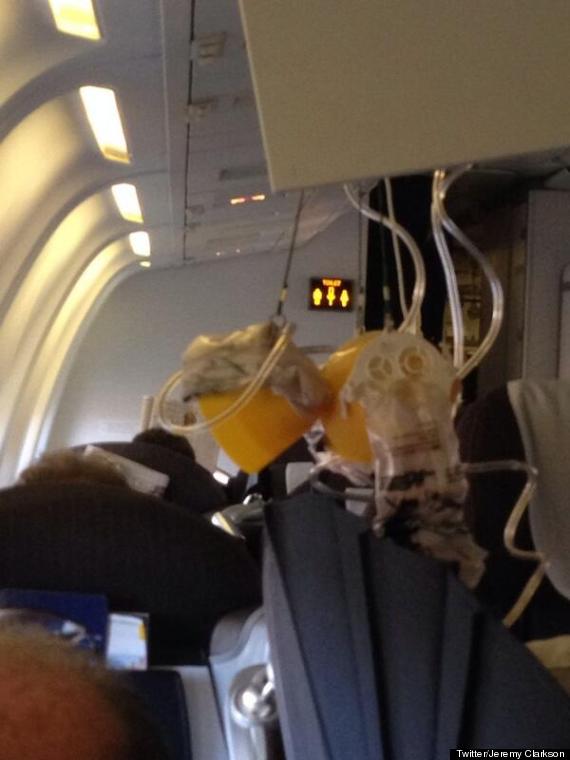 The offending photo posted on Jeremy's Twitter page
While some immediately branded the joke as tasteless, others gave him the benefit of the doubt, saying that if he really were aboard a plane he might not have heard the recent announcement about flight MH370.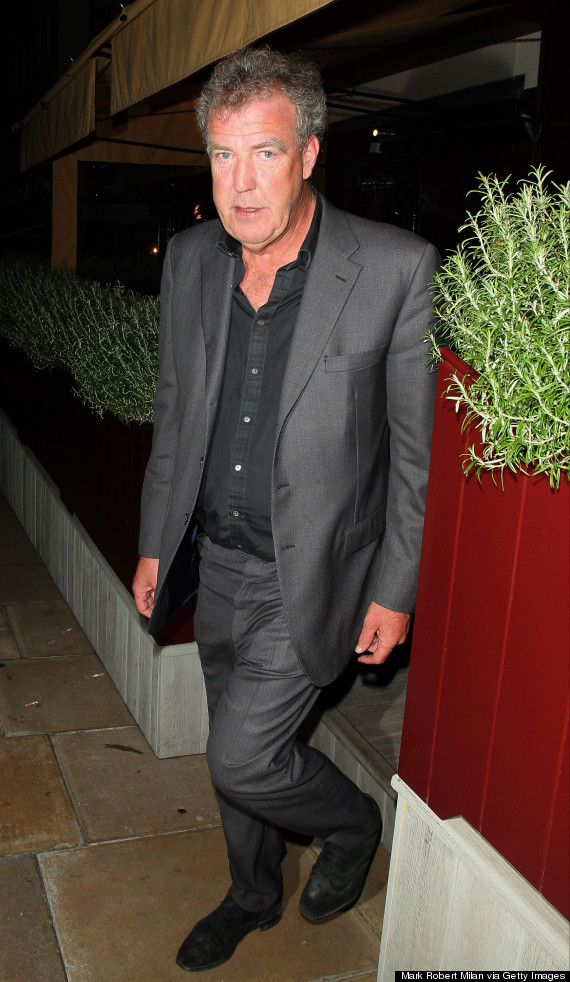 Jeremy Clarkson
However, Jeremy remained unrelenting about his ill-timed joke, tweeting to someone:
@villaforrent Right. And you thought it had been flying around for the last 3 weeks?

— Jeremy Clarkson (@JeremyClarkson) March 24, 2014
Still unapologetic for his remarks, the presenter also hit back at one Twitter user who called him "pathetic", saying:
@m4rtin26 You are indeed pathetic. We all knew it was lost several weeks ago.

— Jeremy Clarkson (@JeremyClarkson) March 24, 2014
Needless to say, his long-running nemesis Piers Morgan has commented on the controversy, tweeting directly to Jeremy that he was "utterly shameful".
It didn't take long for him to fire back, warning Piers:
@piersmorgan If you don't shut up, I shall start to reveal details of your past life that would make you VERY unhappy.

— Jeremy Clarkson (@JeremyClarkson) March 24, 2014
Since then the presenter has admitted that because he was on board a flight himself he hadn't actually heard the most recent announcement, though he did it in a typical Clarkson-esque fashion by tweeting:
@Sacki2013 Right. And how was I supposed to know about the Malaysian flight while on an aeroplane? Use your loaf.

— Jeremy Clarkson (@JeremyClarkson) March 24, 2014
This isn't the first time Jeremy Clarkson has been at the centre of a Twitter controversy in recent times, earlier this year a picture emerged of him asleep on a flight while a friend held up a sign calling him a "gay c**t", while 'Top Gear' co-presenter James May grinned in the background.
LIKE US ON FACEBOOK | FOLLOW US ON TWITTER