The third series of 'Rev' started with a bang. While The Reverend Adam Smallbone (Tom Hollander) was dealing with an atonal choirboy and a grumpy bride, his wife Alex (Olivia Colman) was about to give birth - in a taxi - aided by a horrified Archdeacon.
Cut to... nearly a year later, and Adam pushing baby Katie on a swing, stealing a smoke on an e-cigarette and having a chat with an Iman out on his daily jog.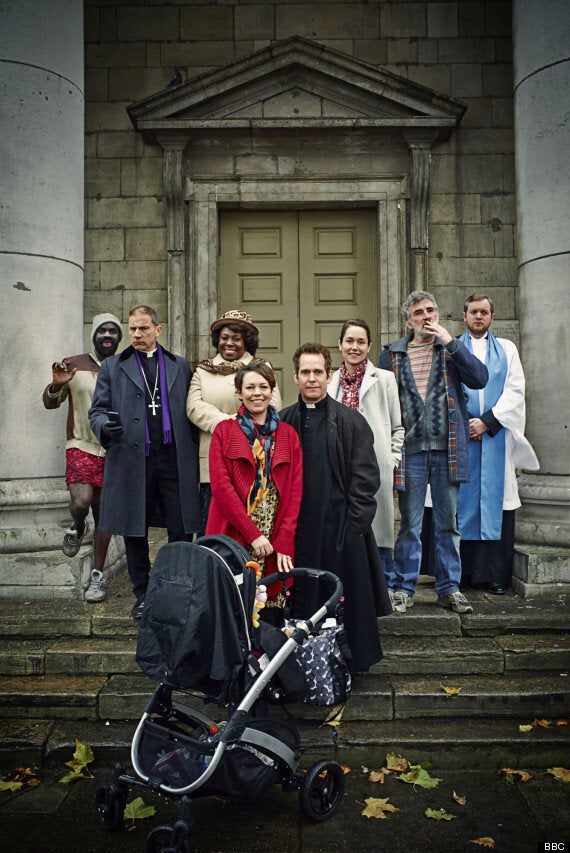 This scene pretty much summed up the whole appeal of 'Rev'. With the usual burdens of an appealing Everyman - the wiring in the vicarage, the attempt to give up smoking, authoritative figures bustling around and meddling, a fundraising competition that could only be lost - it enjoys all the comedic DNA of such classics as 'To The Manor Born', 'Yes Prime Minister' and 'Ever Decreasing Circles', but with a thoroughly modern attitude.
What brings it bang up to date is its effortlessly contemporary setting, embracing both the pleasures and challenges of a diverse London, and a lightly serious examination of what it means to have a faithful vocation trying to find its place in a world of budget cuts and corporate-speak.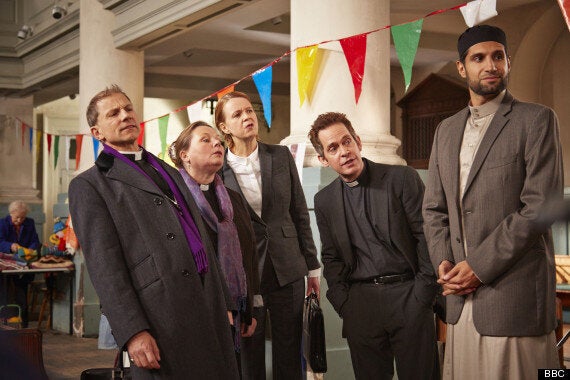 Which would all be very worthy but not necessarily entertaining. Fortunately, the witty script covers all bases, conveyed with the talents of cast Tom Hollander, (I can't praise Olivia Colman any more, those letters have been worn out on this keyboard, sorry), Joanna Scanlan and the beautifully pouting Archdeacon Robert (Simon McBurney). There is nothing not to love about this show.
'Rev' is available on BBCiPlayer, and continues next week.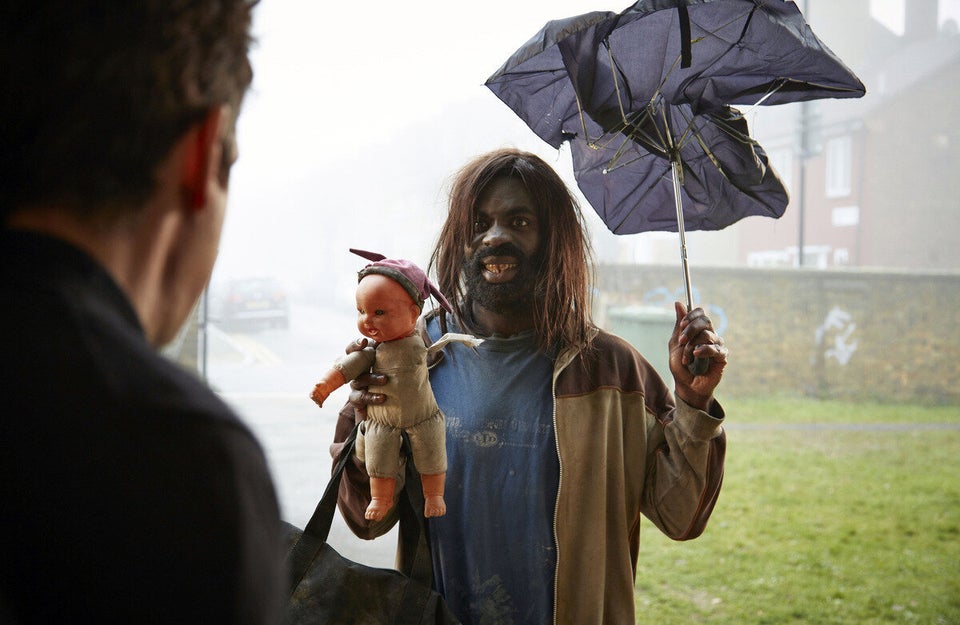 Rev Series 3 Episode 1
Related