Alan Titchmarsh has opened up about his motives for leaving his talk show, claiming he didn't want to be over-worked and risk health problems.
The TV presenter has fronted 'The Alan Titchmarsh Show' since 2007, but officially announced earlier in March that the next series of the tea-time show, which he will begin filming in September, is to be his last.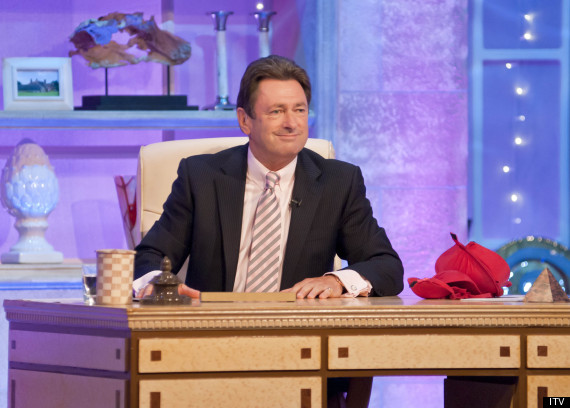 Alan Titchmarsh at his desk on 'The Alan Titchmarsh Show'
In an interview with the Mirror he explained that as he gets older he wants to focus less on work and instead be around to see his grandchildren go up.
"My dad died at 62 and I've outlived him. I just thought, 'Pace yourself Sunshine, don't go at it like a bull at a gate'," he explained. "If you look at Graham Norton and Jonathan Ross they do one chat show a week. I've been doing six and I'm twice their age.
"I'll never stop completely because I'd be bored rigid. But I think I should just ease up as I'd like to be around to see my grandchildren for quite a while."
However, Alan has admitted that although he will still be working on 'Love Your Garden', he will be emotional when it comes to leaving his talk show, which he has fronted now for seven years, saying there will be a "a tear in my eye and a lump in my throat".
The show has been a hit with ITV audiences, attracting around a million viewers a day, but one person who won't be sad to see the end of 'The Alan Titchmarsh Show' is fellow TV presenter Paul O'Grady, who has hit out at Alan's show several times in the past.
Last year during an appearance on 'Alan Carr: Chatty Man', Paul said: "If our paths cross in the corridor, he will rue the day. When he first started doing it, it was our set. Even our hideous topiary, which I hated, was nicked. And everything we did, they did a week later. I am not one to cross if I have a grudge.
"I am looking forward to dealing with the gardener, put it that way. It won't be bulbs I am planting, I can assure you."
The current series of 'The Alan Titchmarsh Show' airs on ITV at 3pm.
LIKE US ON FACEBOOK | FOLLOW US ON TWITTER