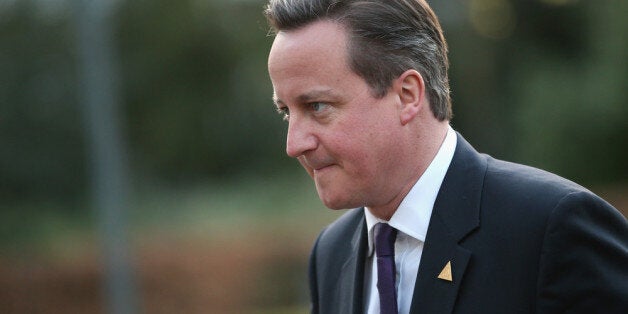 People could feel "unfairly pressurised" into ending their lives if laws on assisted dying are relaxed, David Cameron has warned.
The Prime Minister has indicated he would oppose a move to legalise allowing terminally ill adults with less than six months to live to choose to be helped to kill themselves.
His intervention came after Liberal Democrat Care Minister Norman Lamb spoke out in favour of reform, which he claimed had "quite widespread public support".
Legislation has been drawn up by Labour former lord chancellor Lord Falconer of Thoroton, and MPs would be allowed a free vote on the issue if it is debated in the House of Commons.
Under Lord Falconer's proposals, two doctors would have to sign off the fatal dose.
Several previous attempts to legislate on the issue have failed and both Mr Cameron and Deputy Prime Minister Nick Clegg have said they personally oppose such a change.
Assisted suicide remains a criminal offence in England and Wales, technically punishable by up to 14 years in prison.
Guidelines issued by the Director of Public Prosecutions in 2010 indicated that anyone acting with compassion on the will of a dying person was unlikely to face criminal charges.
Mr Cameron said: "It's a free vote issue. I have not supported it in the past and I'm not planning on changing my position.
"But it's a free vote issue and should be treated as such.
"I think the House of Lords is doing useful work by debating this and bringing out some of the arguments. But my worry has always been about whether people will be unfairly pressurised. But it's a matter of conscience."
A seriously disabled member of the House of Lords has already said that the plans leave her fearful.
Baroness Campbell, one of Britain's most prominent disability rights campaigners, said the proposals set out in a bill by the former Lord Chancellor, Lord Falconer, "sent a shiver down my spine".
Mr Lamb claimed earlier this month that there appeared to be public backing for ending what was a "cruel" system that left relatives unsure if they would be prosecuted.
Richard Hawkes, chief executive of the disability charity Scope, welcomed Mr Cameron's stance, calling it a "bold and brave move" on a "hugely sensitive issue".
He said: "Lots of disabled people have been left feeling very concerned by suggestions that a change in the law on assisted suicide could be one step closer.
"The ban on assisted suicide sends a really powerful message countering the view that if you're disabled it's not worth being alive, and that you're a burden.
"The Prime Minister is absolutely right to say that the law as it stands provides crucial protection to any person who feels under pressure to end their life."
He added: "We hope politicians will decide against changing a law that works on the basis of a few powerful, but exceptional cases.
"This issue tells us a lot about attitudes to disability. Why is it when someone who is not disabled wants to commit suicide we try to talk them out of it, but when a disabled person wants to commit suicide we focus on how we can make that possible?"