Doctors demonstrated "serious lapses in judgement" in the care of former Formula 1 world champion Michael Schumacher, according to former F1 doctor, Gary Hartstein.
The seven-times world champion has been in a coma at Grenoble hospital since 29 December - nearly 90 days - following a skiing accident at the Meribel resort in France in which he hit his head on a rock while skiing off-piste.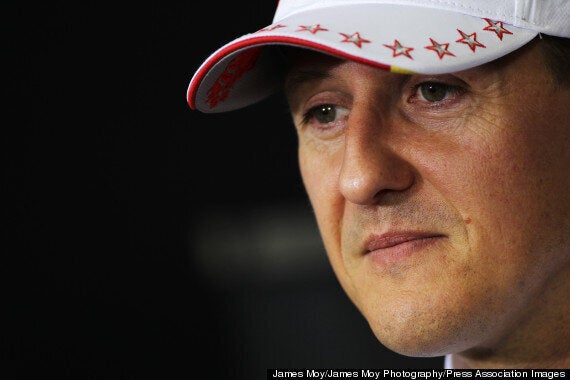 Dr Hartstein said that Michael Schumacher is in a 'persistent coma'
Writing on his personal blog, Dr Hartstein, who was a key medical figure in the sport between 2005 and 2012, also warned fans that they should prepare for the worst when it came to Schumacher's potential recovery.
"As time goes on it becomes less and less likely that Michael will emerge to any significant extent," Dr Hartstein wrote.
He added that there may come a time when the 45-year-old could be transferred from the intensive care unit is "to a private clinic or to an ICU-like environment that his entourage could build at his home", implying that he could continue to be cared for but that his situation would not necessarily improve.
Speaking about the outpouring of affection from fans across the globe, Dr Hartstein admitted he was concerned what would happen "when and if really bad news got announced" but then realised that the lack of information coming from Schumacher's family would be beneficial to his supporters.
"I've realised that perhaps the lack of status updates has given us all a chance to move on a bit, to process what's happening, and to start to . . . detach."
Dr Hartstein criticised the medical team who initially looked after Schumacher based on information given to him privately.
"I think that serious lapses in judgement were evident during Michael's initial management (I have this from usually impeccable sources who have access to this information).. these lapses could (and almost certainly did) worsen the outcome in Michael's case."
Dr Hartstein said that Schumacher will have lost a considerable amount of his body weight and believed it was "entirely possible, and in fact, probable" that his weight had diminished by 25%.
"A few factors explain this," he wrote. "First, the initial injury, operations, and those few harrowing weeks when Michael's life itself hung in the balance, minute-to-minute. This kind of situation subjects the body to a tremendous level of stress. Not psychological stress, mind you, but physical stress."
He said that he believed Schumacher to be in a persistent coma (a coma that has lasted longer than two months) adding that "the life expectancy for a comatose patient who does not improve neurologically is measured in months to a relatively few years".
Popular in the Community