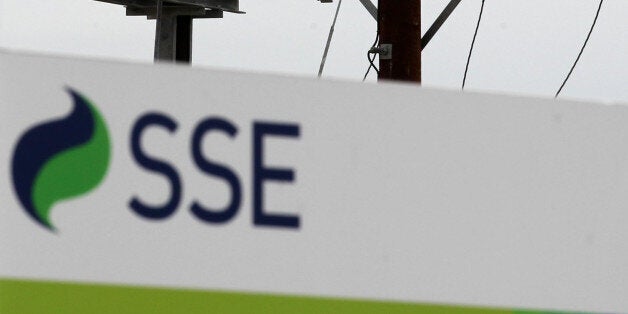 Big Six energy supplier SSE today pledged to freeze household gas and electricity prices until January 2016 and immediately put rivals under pressure to do the same.
It comes after Ed Miliband pledged last year to freeze energy prices if a Labour government won the next general election, which sparked intense political debate over energy companies rising bills and soaring profits.
SSE's announcement also revealed that 500 jobs would be cut in a voluntary redundancy programme as part of a cost-cutting drive to save £100 million a year.
John Robertson, Labour member of the Commons energy and climate change committee, said: "SSE's announcement today shows that it is possible to freeze prices and all the scare stories were simply not true. Yes, they have introduced voluntary redundancies, and each of those 500 job losses means a job lost for the next generation, but other than this disappointing news, they are leading the way in beginning a complete overhaul of the market.
"If the others could now follow suit, we can start sorting out what is going and we won't have to wait for a General Election and Labour Government to do so. One thing is for certain: this is our only hope before 2015 as we can't rely on this Government to stand up to big business."
The sector faces the outcome of a regulatory probe within days, which is widely expected to see it referred for a full-scale two-year competition investigation.
Six months ago, SSE criticised a pledge by Labour to force suppliers to freeze prices, saying it would lead to "unsustainable loss-making retail businesses".
But today energy secretary Ed Davey welcomed its apparent U-turn and put pressure on the company's rivals to do the same.
He said: "SSE have shown today that the big energy firms are able to cut their costs and profits, and be confident about their ability to weather potential uncertainty in the wholesale markets, to give bill payers long-term price security.
"Customers of the others will be asking whether their suppliers will do the same. The Government encourages people to shop around for the best deal."
SSE chief executive Alistair Phillips-Davies told Radio 4's Today programme the freeze would knock £100 million off profits for 2015.
He said: "We felt we needed to make a bold statement. It's all about making sure that we listen to customers, that we show that we are responsive to customers and so we have clearly said we will have to accept lower profits."
Will Morris, managing director of the group's retail arm, said the freeze would be unaffected by volatility in world wholesale energy prices, amid fears over the impact of Russia's confrontation with the West over Ukraine.
He told Sky News: "Whatever president Putin does, our prices will not rise."
Morris also said supply profit margins would fall from their usual level of around 5% to as low as 2.5%.
The price freeze announcement knocked 2% off the value of British Gas owner Centrica as it is likely to come under renewed pressure over bills.
But SSE shares were up amid its disclosure of wider plans for the group's future, including a pledge on higher dividends.
SSE, which supplies more than nine million customers in Great Britain and Ireland, said today's freeze would see the longest unconditional price guarantee the domestic energy market has seen.
The group said that by January 2016 it will not have increased prices since November 2013, a period of almost 26 months.
SSE hiked tariffs by an inflation-busting 8.2% in November, and like other companies blamed the rise on higher costs of buying and distributing wholesale energy as well as Government levies on bills to pay for energy efficiency policies.
But after the coalition announced it was rolling back the levies, it said it would cut average dual fuel prices by 3.5% from March 24.
It has written to party leaders to demand further reform, "calling for energy taxes to be taken out of bills and paid for through general taxation instead".
Phillips-Davies said: "We're doing our bit but we don't want to stop at 2016. So today we're making clear once again that we wish to work with people to find more ways of taking costs out of energy bills."
Which? executive director Richard Lloyd said: "This is a bold move in an energy market badly in need of change and we welcome the certainty this announcement brings to hard-pressed SSE customers. Millions of households can be confident that their energy bills won't be hit again by inflation-busting price rises in the months to come."
SSE said financial results to the end of March, due to be published in May, were expected to be in line with previous guidance, with adjusted profits before tax set to rise by 9%.
However, operating profits from its retail arm are expected to be 25% lower, reflecting customers' reduced energy consumption during a mild winter.
SSE also gave more details about a previous warning that it would need to cut back on capital expenditure amid uncertainty about future energy policy.
It said investment would be around £1.6 billion in 2014/15 but around £300 million lower in each of the three following years.
SSE, which also trades as Scottish Hydro, Southern Electric, SWALEC and Atlantic, is one of the so-called Big Six energy companies that dominate UK supply, together with British Gas, E.ON, npower, EDF and Scottish Power.
Prime Minister David Cameron's official spokesman told a Westminster media briefing: "Anything which helps consumers with their bills has to be welcomed.
"One of the things the company is explaining today is that a principal reason why it is able to make this decision is because of the rolling-back of green levies and green charges which is a result of this Government."
Related