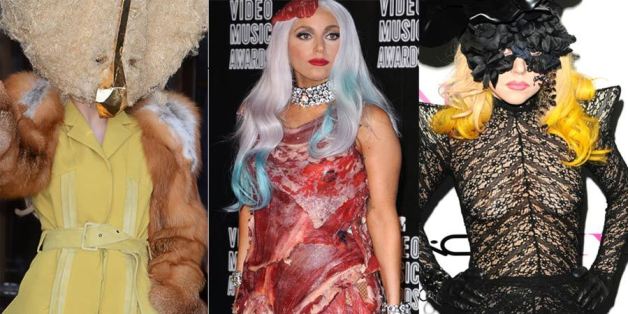 Lady Gaga is almost as famous for her kerrrrrazy outfits as she is for her music.
Over her relatively short career the outrageous pop star has become synonymous with her outlandish and outrageous fashion choices and whether she's stitching some steaks together to make a dress or chatting on her telephone hat, she knows how to get us all talking with her... let's say 'unique' sense of style.
We've rounded up 100 of her most shocking fashion statements (and trust us, it was hard to narrow it down to just 100!). So throw on your bubble coat, get your lobster hat ready and put your paws up to celebrate Lady Gaga's most memorable and outrageous outfits...
LIKE US ON FACEBOOK | FOLLOW US ON TWITTER