Marouane Fellaini's disappointing first season as a Manchester United midfielder could worsen, after it emerged he is under investigation by the Football Association over claims he spat at Manchester City defender Pablo Zabaleta.
Fellaini was booked for elbowing Zabaleta in the first-half of United's 3-0 derby defeat, and footage appears to show him spit in the Argentine's vicinity while Zabaleta lay on the turf.
Should the FA deem Fellaini's reaction as punishable, he will be charged with misconduct and suspended for three matches, mirroring George Boyd's ban for his confrontation with Joe Hart when Manuel Pellegrini's team won at Hull City on 15 March.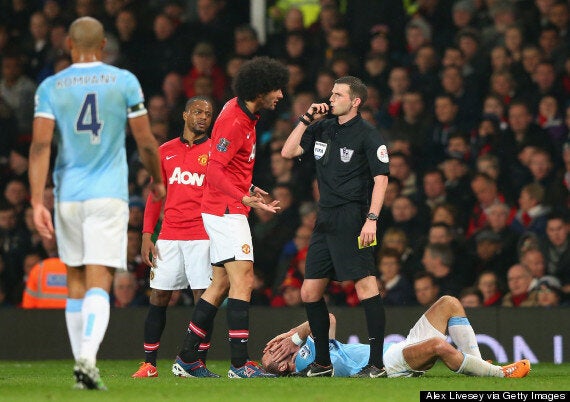 Fellaini could get a three-match ban if the FA find him guilty
Fellaini insisted he did not deliberately intend to hurt Zabaleta.
"I certainly didn't do it on purpose," he said. "I put my arm up to try and protect possession of the ball, and Zabaleta bounced against it. He was unlucky to make contact."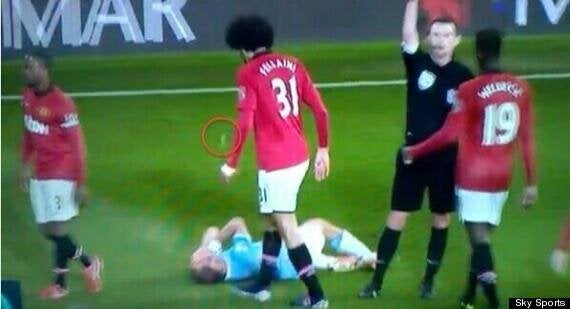 Fellaini has struggled to make an impact at United this season
United manager David Moyes admitted his view of the clash was impaired.
"When I first saw it during the game, I didn't even think it was a free-kick, so I couldn't even tell you. My first feeling was I was surprised it was a free-kick. But, from what I'm hearing, is people are saying it could've been worse."
Fellaini, a £27.5 million signing from Everton on transfer deadline day last summer, has not scored for the Reds this season and was criticised by United legend Paul Scholes after the derby defeat.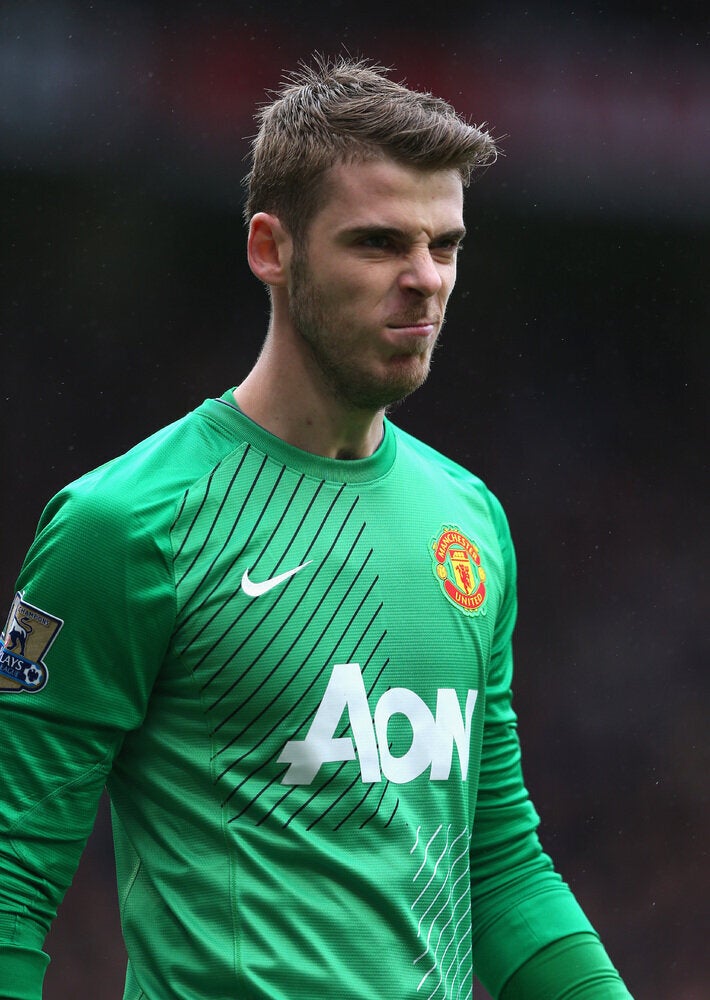 United v City player ratings
Related