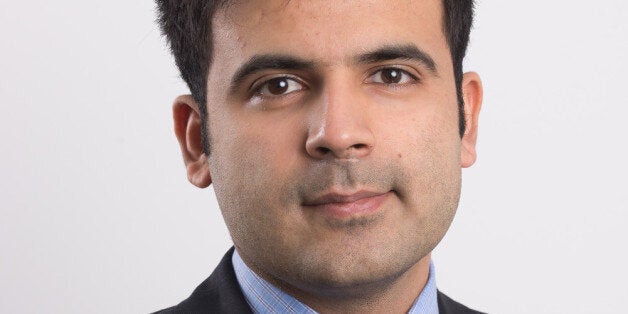 Mansoor Hamayun founded the firm BBOXX with two university friends from Imperial College London, aiming to give millions in sub-Saharan Africa access to reliable, clean energy by developing and distributing 'solar boxes', which harness the sun to create electricity.
Using an initial £40,000 they had saved up, the trio built up the firm so far that they have brought green energy to over 150,000 people in the developing world.
The 25-year old entrepreneur and his friends have already attracted investment from major Silicon Valley green tech investor Vinod Khosla. Now the solar energy trio are confidently aiming to provide electricity to 20 million people by 2020.
HuffPostUK caught up with Mansoor to find out how he got started and how he came so far.
How did you get the idea for BBOXX?
My fellow students, Chris and Laurent, and I had travelled a fair amount in the developing world and saw first-hand the need for a reliable source of electricity. Some 600 million people in sub-Saharan Africa have no access to power through the grid; this means they are forced to end their working days when dark falls, or rely on harmful kerosene for basic tasks such as cooking and lighting.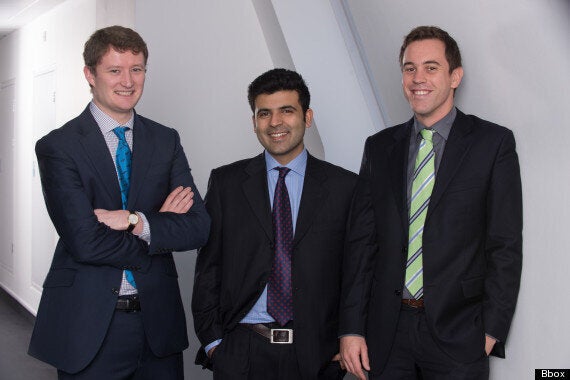 Mansoor with fellow BBOXX founders Chris and Laurent
With grid access across the continent scarce, it was clear that these people needed a mobile, reliable and clean source of power – solar. In the third year of our Electronics and Electrical Engineering degrees, we set up a university charity, e.quinox. Through this, we hand-made portable solar battery boxes and sent them to rural communities in Uganda.
We managed to bring electricity to 800 people through e.quinox. However, the demand for our products was huge, and much greater than we could keep up with through the charity model. So BBOXX was born – a commercial, scalable enterprise capable of bringing solar power to the most remote consumers across various African countries through building partnerships with local distributors.
How did you pull together the initial £40,000 so much to start up the business?
We had jobs for a year after leaving university, and also received pledges from family and friends. The motivation for us to raise this money was huge.
We've sold around 33,000 kits to date; each kit brings electricity to an average of five people. Some of the kits we sell will power a single household with basic appliances, such as lights, a kettle and a small TV. Other units are powerful enough to bring electricity to whole office blocks, cafés or schools.
We were making a profit from the start, and without any external funding. We've also been growing fast; last year we doubled our turnover to £2m. At the end of 2013, we secured finance from one of Silicon Valley's most famous impact investors, Khosla Impact Fund, which is the personal fund of Sun Microsystems' co-founder, Vinod Khosla.
What's the aim for BBOXX over the next few years?
The main barrier for our would-be customers is the upfront cost of buying a box. Our objective going forward is to remove this barrier. Khosla Impact's investment will enable us to develop an asset financing division of BBOXX, which will help our new customers afford their first kit. We've also developed wireless capabilities for our boxes, which will allow us to monitor and control usage remotely. This year, we'll be launching customer financing in Uganda and Kenya, and we aim to make it available to a further six markets by the end of next year. We're currently focusing on raising debt to enable us to roll this service out across our other key markets.
What or who inspires you as an entrepreneur?
I take a great deal of inspiration from farmers in rural Africa. Many of the farmers I've met have built their businesses from scratch, often managing to turn a small patch of land into a multi-hectare site, employing several people and, in turn, contributing significantly to their regional economies. These people have built their businesses in the toughest of conditions – harsh weather, no electricity and poor access to funds – and have created livelihoods out of natural resources.
What's your personal aim for the next few years?
I started my business at a very young age and, while I've been fortunate to build a great deal of first-hand knowledge of my industry, I still feel there is a lot more I can learn. This year, I want to learn more about the needs of BBOXX's customers, and research further into the capabilities of new technology in enhancing their lives. I also want to make sure we finish what we start; we want to bring electricity to 20 million people by 2020 – that's a promise I am determined to keep.
Related