A teenager developed pneumonia and was rushed to hospital for treatment for severe lung damage after she contracted tuberculosis from her pet kitten.
Jessica Livings, 19, had to have emergency surgery after she caught TB, what health officials say is among the first cases in the world of humans picking up the disease from cats.
Ms Livings' mother Claire also contracted a dormant form of the disease, it has been reported.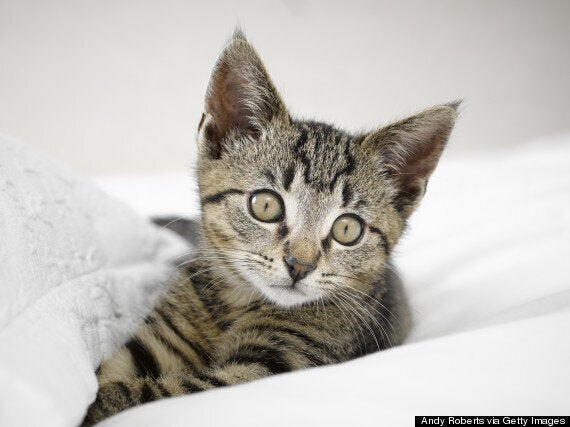 It is thought the pair contracted TB when they were cleaning a wound on their pet, Onyx, which they had adopted only weeks before.
Ms Livings told the Daily Mail: "I lost a stone and a half in five weeks, I was very ill and had fevers, cold sweats and hallucinations. I didn't realise what was real and what wasn't."
She was reportedly diagnosed with the disease in October after a vet voiced concerns over an outbreak of TB among cats in the the Newbury area of Berkshire.
Ms Livings was readmitted to the Royal Berkshire Hospital last month, but is now classed as being at no risk of passing TB on.
Her mother told the Mail that their kitten became ill and they discovered he had an open wound on his belly. Despite taking him to the vet he died, but they had no idea it was TB.
Vet Carl Gorman, who reported the outbreak, told the Mail he believed it started with a local herd of cows contracting bovine TB.
PHE has offered precautionary screening to 39 people who may have been in contact with cats infected with the Mycobacterium bovis (M bovis) bacterium, which causes TB in cattle (bovine TB) and in other species.
Of these, 24 people accepted screening. Two were found to have active TB and there were two cases of latent TB, which means they had been exposed to TB at some point but did not have an active infection.
Both people with active TB disease have confirmed infection with M bovis and are responding to treatment.
PHE said there there have been no further cases of TB in cats reported in Berkshire or Hampshire since March 2013 and said it believed the risk of transmission from cats to humans was "very low".
It also emerged that a child under 10 may have been infected with TB by a dog.
The youngster, from Gloucestershire, developed a latent form of the disease last year after the family pet fell ill.
The victim managed to make a full recovery but vets were forced to destroy the dog after screening the family last year.
If confirmed it would be the first ever case of its kind in the UK, Public Health England (PHE) said.